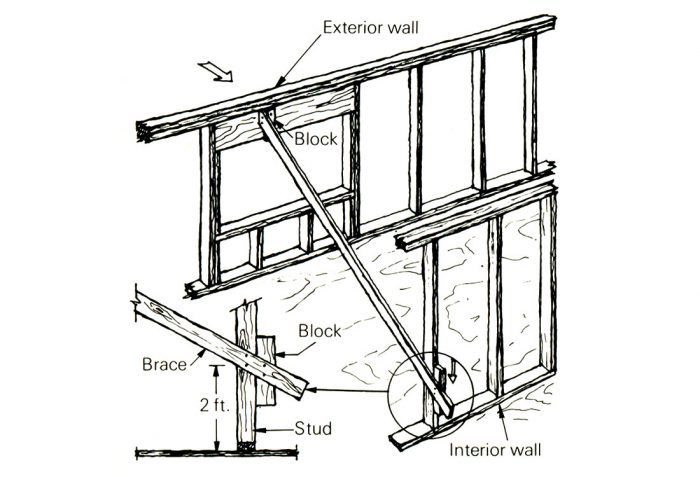 When plumbing and lining a frame, I use this trick if I encounter a stubborn exterior wall, bristling with headers and bowed outward.
Nail a 2×4 scrap flat to the inside of the exterior wall below the top plate where it is most bowed out. Secure a long 2×4 brace onto the side of the block. The brace must be long enough to reach an interior wall that runs parallel to the exterior wall you are lining. Hold the bottom end of the brace about 2 ft. off the floor and against a stud in the interior wall.
Attach an 8-in. block to the brace, making sure that the block is on the far side of the interior wall. Now push down on the brace at the point where the block is attached. The levering action of the block against the stud will pull in any bow in the exterior wall. Once the wall is straight, the brace can be face-nailed to the stud.
—Don Dunkley, Sacramento, CA
Edited and illustrated by Charles Miller
From Fine Homebuilding #8