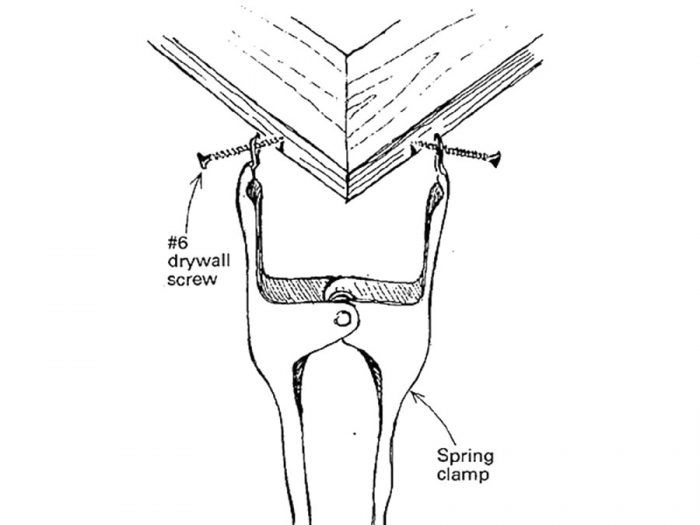 Miter clamps (known as pinchdogs in our part of the Southwest) are mighty useful for putting pressure on a mitered frame during a glue-up or nailing session.
But miter clamps are not always easy to locate. As shown in the drawing, I make my own pinchdogs out of two components that can be obtained easily: spring clamps and drywall screws.
To make a pinchdog, I first center punch and drill 7/64-in. holes in the jaws of a spring clamp. Rather than center the holes in the jaws, I put them a bit off-center.
This placement permits the clamp to reach a bit further and to grab the work at odd angles. The offset placement also allows me to use a couple of clamps at the same time if I need to apply extra pressure.
I run a #6 drywall screw into the holes in the spring-clamp jaws. The sharp points of the drywall screws will bite into almost any material.
Sven Hanson, Albuquerque, NM