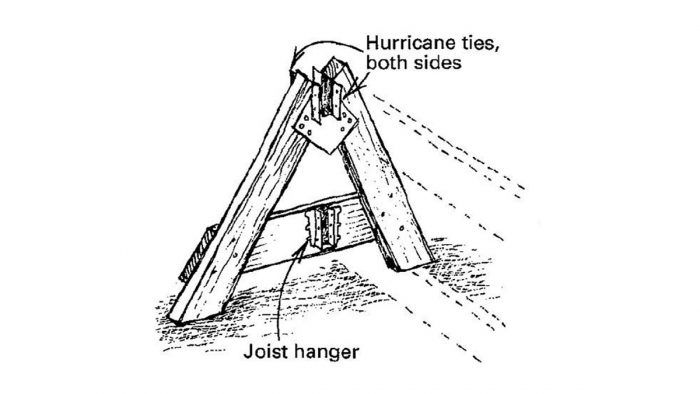 I stole the idea for this sawhorse from the local road crew, which uses a similar type of horse for its blockades. As shown in the drawing, the horses can be taken apart for transport and then quickly reassembled with the help of a screw gun. The knockdown connections are all made by way of metal framing connectors.
At the top of the 2x legs, a pair of hurricane ties accepts the crossbar. Below the crossbar, a rail screwed to joist hangers on the leg brace stiffens the horse.
These horses are strong, they can be made quickly, and they can be used for all kinds of applications, such as staging or miter-saw stands. I made a pattern out of hardboard that gives me the profile of the standard sawhorse. With the pattern, I can whip up a new set from wood scraps whenever or wherever I need a worktable.
Michael De Young, Chilliwack, None
Edited and Illustrated by Charles Miller
From Fine Homebuilding #96