Drip-edge runoff diverter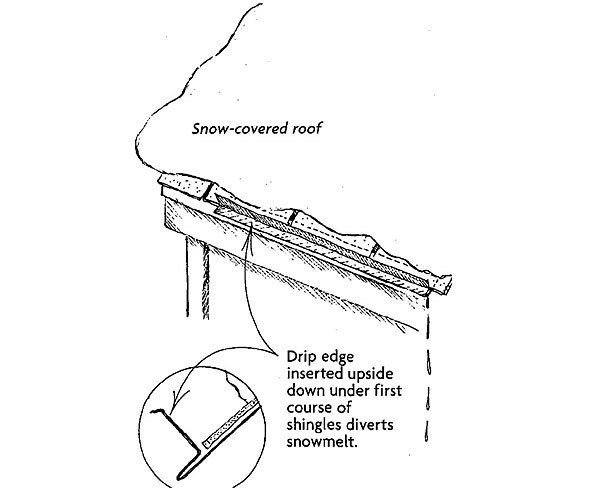 Last winter's snows brought back memories of sidewall shingling after a snowstorm. Sun would hit the snow-covered roof and melt the snow, and rivulets of water would drip on us no matter how much we tried to avoid them. To make matters worse, the snowmelt on the scaffolding would freeze as soon as the sun swung around the house, turning the planks into an ice rink.
In desperation one day, I slipped a length of drip edge upside down under the bottom row of shingles. It diverted the runoff perfectly, keeping us and the staging safe and dry.
Roe A. Osborn, Woodbury, CT
Edited and Illustrated by Charles Miller
From Fine Homebuilding #130