Contractors See Lean Times and Big Opportunities in 2010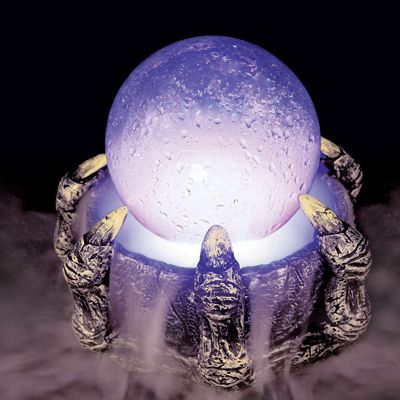 Everyone wants a crystal ball to see what the building industry is going to do next year. While I don't have a crystal ball, I do have something sitting on my desk that is nearly as good: my telephone.

I called four guys I know: Rick Arnold, Mike Guertin, Tucker Windover, and Scott Grice. All of them are close to the ground in the building industry, either working as contractors or working closely with contractors. Just as the US Commerce Department released new data that shows new home starts are on the upswing for the first time since 2005, I asked them for their take on what the next year will be like, and here is what they said.

First, don't expect a big turnaround. All four prognosticators said the financial pain runs too deep.

Three of the four agree that new construction is dead and is going to stay dead.

Tucker Windover, who does most of his work in new construction in the Boston area, isn't quite so dour.

"I think I've seen a thinning of the herd," Windover said recently when I spoke with him through my crystal ball. He added that "the guys who have been thrifty and focused on really adding value are, of course, the ones who carry on. For those who have survived this far, I think it will be a strong year. There really is no low-lying fruit to be had on the subcontractor side, but there are fewer people vying for it also."

As far as growth and making more money, Windover likes opportunities in weatherization, but says he sees long-term opportunities in investing.

"For any tradesmen with some cash and good credit, I see bargains out there for small-investment property," Windover says, adding, "A two- or three-family home has traditionally been a way for the skilled worker to leverage his ability to economic advantage. There are some real opportunities. It may be a slow drip, but positive cash flow is a good deal."

Scott Grice, who is primarily a remodeling contractor in Portland, Ore., summed up his next year in one word: "pain." Then he saw a more complete picture, saying, "We are still a wounded animal crawling along."

Grice still has steady work but has had to shift to projects smaller in scope.

"I don't really see people being confident enough to sink enough money into building their dream kitchen," Grice said yesterday from his home office. "Even people who think they might want to do stuff have to go to the bank, and the short availability to credit is shrinking the amount of money that people have to spend."

In the next year, Grice says that most of the projects he's looking at are of a size that people can afford mostly out of pocket that are also value upgrades to their homes.

Mike Guertin, a builder and remodeler in New England as well as editorial adviser for Fine Homebuilding, says that new construction is dead and is going to stay dead. He also advises to prepare for a long rebound.

"We won't see a turnaround until 2013," he says. "It's going to take a while for homeowners to get to the point where they will spend a big chunk of money again." Guertin says he doesn't see remodeling taking up the slack either. "Remodeling is going to be slow. I know guys who are swamped, but they carved out a niche years ago." Guertin explained that "the people who have superspecialized in an area and have establish themselves at the top are all doing pretty well."

For opportunities, Guertin is encouraged by weatherization and says that once we figure out how federal weatherization money will trickle down, there might be some opportunity for contractors who have applicable certifications.

Rick Arnold, who specializes in weatherization and energy-efficient upgrades through his contracting business, is even more optimistic, saying that "if [contractors] can adapt, there is a whole new industry for the local contractor. All they have to do is use their existing skills and apply it to the knowledge of weatherization."

But he also said the opportunity will primarily benefit those contractors who make the effort to get certified. Organizations such as the Building Performance Institute "have really improved in training and accountability. [Weatherization] is the hottest training and certification program out there right now."

As for my prediction, I am spending any bonus I get on weatherization upgrades.
What do you think? Take our poll and let us know.