Tools & Materials
DTT2Z Deck Tension Tie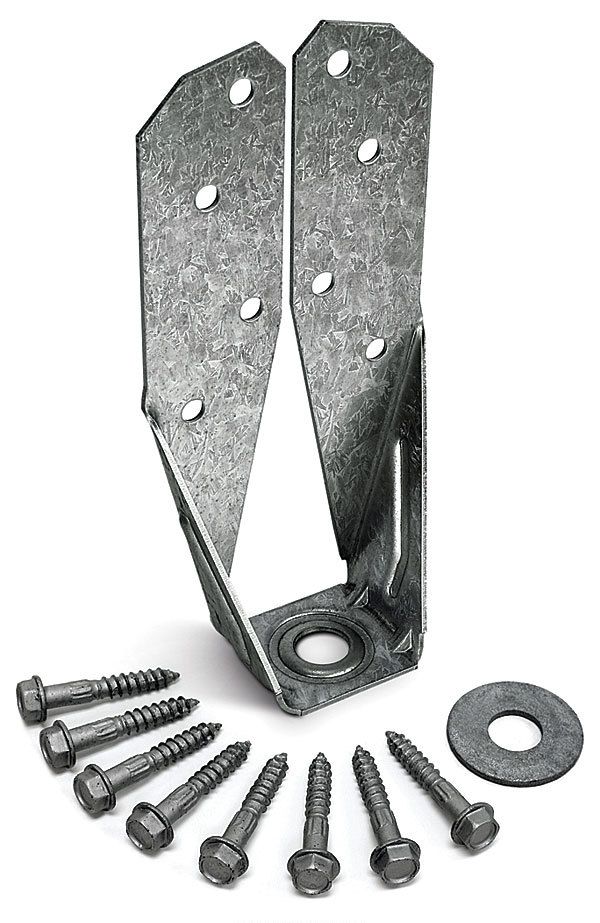 When the International Residential Code (IRC) was updated in 2009, the requirement that decks be designed for both vertical and lateral loads was expanded. The new provision (R502.2.2.3) dictates the use of hold-down tension devices in at least two places and specifies that these devices have an allowable stress design capacity of not less than 1500 lb. Simpson Strong-Tie was right there with its DTT2Z Deck Tension Ties. These ties join the joists of the deck directly to the floor joists of the house for a stronger, safer connection.
The ties fasten to the joists with the included screws, which, according to the company, install best with a low-speed, high-torque drill with a hex-head driver. The included standard-cut washer is installed between the nut and the seat of each DTT2Z, and a 1/2-in.-dia. threaded rod connects the two DTT2Zs.
The deck ties have a ZMAX coating (a galvanized 1.85-oz.-per-sq.-ft. zinc coating) for additional corrosion resistance and meet the 1500-lb. load requirement. The DTT2Z also satisfies code requirements for guardrail-post connections in wooden decks.