Tools & Materials
Duration Shingles Designer Color Collection
Cost: $80 to $118 per roofing square (100 sq. ft.)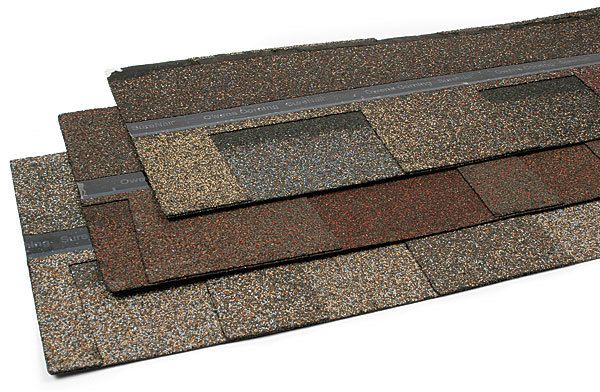 Women have a controlling influence in the purchase of nine out of 10 new homes, according to the National Association of Home Builders, so it makes sense that builders and manufacturers would want to pay attention to the details that win women over. That could explain why the press kit from Owens Corning came in a colored-stripe box labeled "What's Your Flavor?" and why their new designer-shingle colors have names like Sedona Canyon, Summer Harvest, and Sand Dune.
Lyrical names aside, many women (and men) will like these new Duration Shingles for the simple reason that they don't just come in shades of gray or brown. Instead, the new shingle colors are made up of a multitude of brightly colored granules designed to unify the home's exterior details and to offer a seamless match with new color palettes when homeowners repaint or re-side. While all those spots of color may not read from the ground, they will stand out when played up on trim, shutters, or siding, and a change in the color of the home's facade will draw out different colors in the roofing.
Taking the matchmaking theme a step farther, the company enlisted Leatrice Eiseman, executive director of the Pantone Color Institute, to develop a series of 28 exterior color palettes that work with the seven shingle colors. The palettes are offered as suggestions to homeowners when they take Owens Corning's roof-color personality quiz (www.roofingcolorcompass.com). This online quiz takes the answers to questions such as "How would you like your friends to describe you?" and "What feng shui element do you identify with?" and matches them to the shingle color that "fits" a homeowner's personality.
The new colors are available on Duration and Duration Premium series shingles, which—on a more pragmatic note—feature the company's SureNail technology and are designed to withstand winds of up to 110 mph and 130 mph, respectively.