Women Hold Very Few Construction Jobs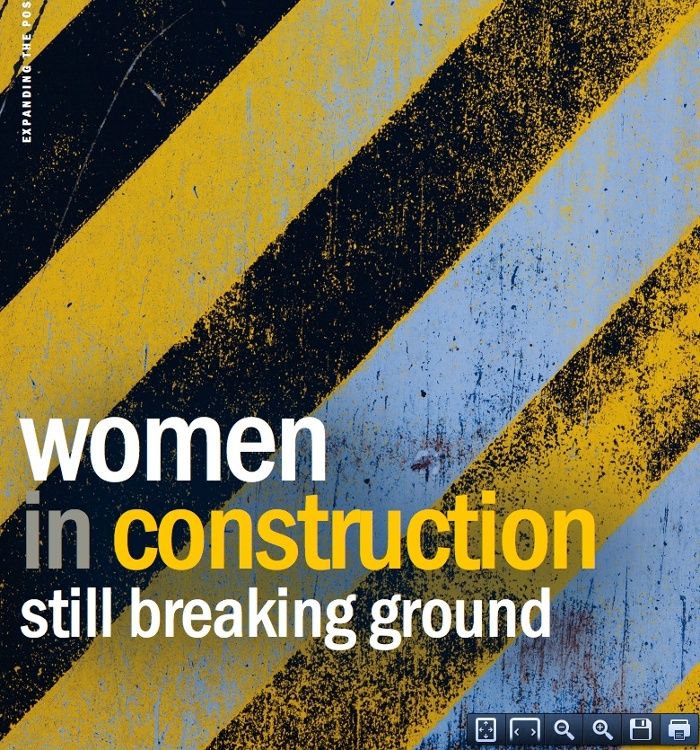 Women have made virtually no progress in breaking into the construction industry over the last three decades and now make up only 2.6% of the workforce, according to a new report from the National Women's Law Center.
Despite gains in many other industries, there are 206,000 women working in construction compared to 7.6 million men. White, non-Hispanic women make up 2% of all construction workers; while Hispanic women account for 0.4%; African-American women 0.2%; and Asian/Pacific Islander and American Indian/Alaskan Native each at 0.1% of the total.
For all occupations, women make up 47.2% of the U.S. workforce.
Women make up just 1% of the country's nearly 1.4 million carpenters, and 1.5% of the 727,000 supervisors of construction and extraction workers. Most seem to be in office positions rather than working in the field as skilled and unskilled labor where wages are higher.
"This concentration only serves to reinforce the notion that women belong in clerical, traditionally female positions, as oppose to physical, traditionally male, construction positions," the report says. "And office clerks in the construction industry make less on average than construction laborers."
Here are some other findings:
Women are underrepresented in federal construction apprenticeships, and women also were less likely to complete their apprenticeships than men. Between 2006 and 2007, 51% of women left their apprenticeships compared with 46% of men. In carpentry apprenticeships, 70% of the women who were enrolled left.
Women make less money than men in construction, $654 in an average week, or about 89% of the $736 paid to male workers. That's better than the wage gap in other areas. In the workforce as a whole, women make 77 cents on the dollar compared with their male counterparts, a gap which adds up to $464,000 in a 40-year career. The disparity is even worse for Hispanic women and African-American women. The differences make construction jobs valuable for women workers.
A variety of other "dirty and dangerous" jobs have shown much higher rates of growth for women workers than construction, including law enforcement, corrections, firefighting, and meat cutting.
The report also includes a number of personal accounts from women who were belittled and harassed on the job.
"I loved the work, but the hostility and discrimination I faced every day on the job shocked me," one welder wrote. "On the construction site, men don't see you as a plumber or as an electrician — they only see you as a woman who shouldn't be there. They give you a hard time to press you to quit. Women are groped, grabbed, and relentlessly harassed. A lot of women leave the job before a year is out. It's just too stressful."