Hand Mixing Concrete for Small Projects
A hoe and a wheelbarrow are fine tools for mixing one bag of concrete at a time. Here's how to do it.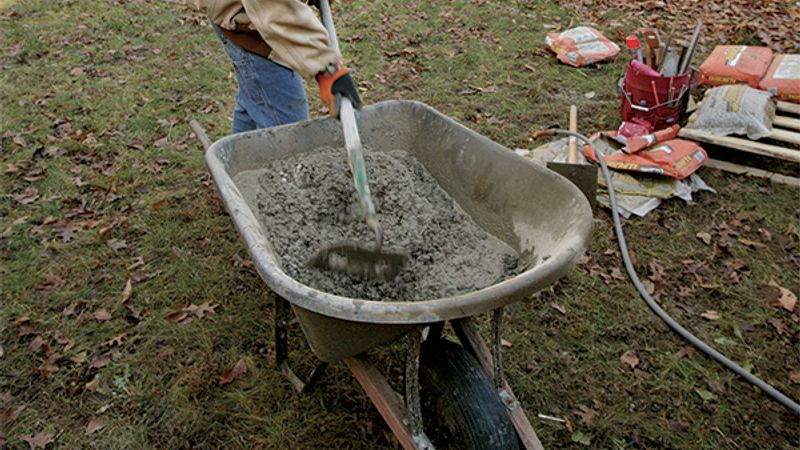 Hand Mixing Concrete: The most important factor is adding the right amount of water, but there's also an easier way to get the mix out of the bag and tricks to completely mixing the concrete and the water.
More about building with concrete:
How to Finish a Concrete Patio Slab — Concrete can be finished in one of several ways. Here, Mike Guertin discusses several approaches, including brushing, troweling, and edging.
Reducing the Risk of Cracks in Concrete Slabs — Whether the slab is free-standing or tied into an existing structure, taking a few precautions will help prevent problems later.
Pouring Concrete Slabs — This is how a truckload of wet concrete is transformed into a smooth, flat slab. Less than ideal weather coming up? There are ways to handle that, too.
Fixing Concrete Cracks: Basement Slab Repair — Cracks in concrete basement slabs aren't uncommon. Matt Risinger explains how to fix cosmetic defects with a two-part filler called RS-88.
P
lacing a Small Concrete Slab — Although the amount of concrete that's required is small, a landing for a deck stairway or, in this case, a pad for a propane tank requires nearly the same forming and finishing techniques as a full-size slab.