Painting Doors With Windows
A cleanup shield and razor scraper ensure a clean 1/16-in layer of paint.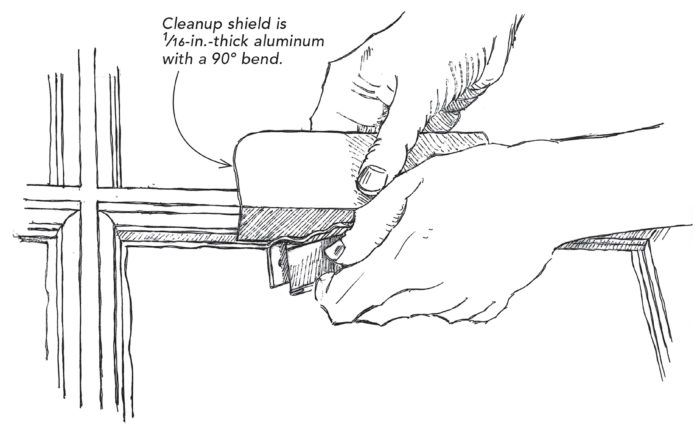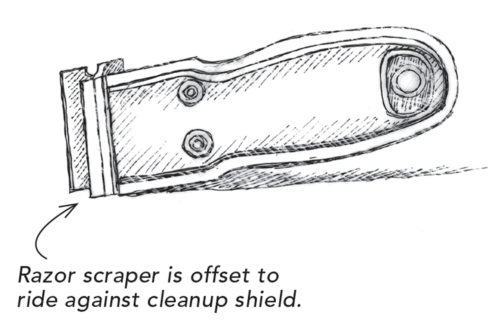 Many manufacturers of wooden doors ask that the finish paint lap 1⁄16 in. onto any glass surfaces exposed to weather. This prevents moisture from penetrating the joint between glass and wood. Painters can do this all day, but not me, so I made a cleanup shield from a scrap of aluminum 1⁄16 in. thick. I painted generously onto the glass and let the paint dry. Then, as shown in the drawing above, I held the shield against the wood and used a razor scraper to remove the excess paint, leaving a clean 1⁄16-in. layer of paint along the glass.
—BILL HOUGHTON, Sebastopol, Calif.
Edited and illustrated by Charles Miller
From Fine Homebuilding #261