How-To
Ice-Dam Protection: How Far Up the Roof?
One 36-in.-wide roll of self-adhering underlayment is typically installed — but it probably won't meet code.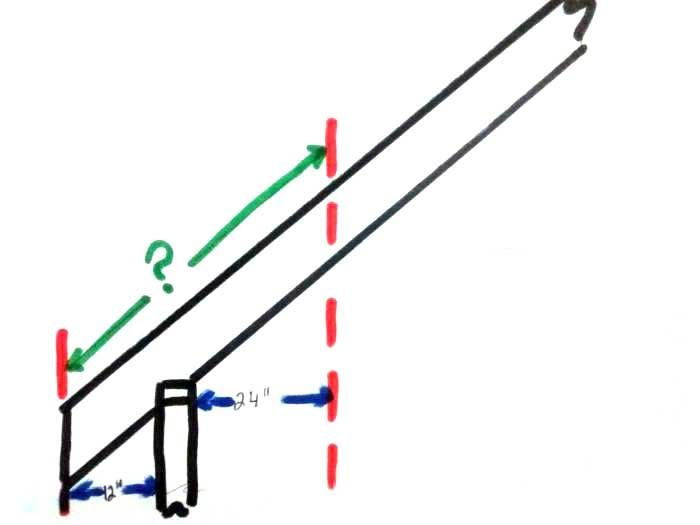 There was a lot of snow during the winter of 2014-2015 and more ice-dam problems than I had ever seen. And there were loads of roof leaks due to the ice dams — even on homes where the roofer installed self-adhering leak-protection membrane along the eaves. So were the membranes defective? Probably not. The problems were likely due to the roofer not following the building code.
Many roofers and contractors think one course of self-adhering membrane along the eave edge is enough, but it's unlikely to be enough to comply with the building code. Section R905.1.2 says, "Ice barrier shall … extend from the lowest edges of all roof surfaces to a point not less than 24 inches inside the exterior wall line of the building."
The 24 in. is measured horizontally, so when you figure in a typical eave overhang and the wall thickness and then calculate how far up the roof slope the membrane has to reach, it exceeds the typical 36-in. sheet width.
Take our house, for example. The eave extends about 14 in. horizontally from the exterior wall sheathing. The wall is 6 in. wide (sheathing and studs). Add those measurements to the 24 in. inside the wall, and it totals 44 in. of run. The roof has a slope of 10-in-12. When I punch the numbers into a construction calculator, the diagonal roof-slope measurement from the fascia to the 24-in. line is 57-1/4 in. — over 21 in. farther up the roof slope than a single membrane roll width reaches.
So on the ProHOME, Nick and Addie installed two courses of ProtectoWrap's JiffySeal Ice and Water Guard for 68 in. of roof coverage.