How to Deal With a Humid Basement
Doors, especially garage doors, are notoriously leaky, so warm, humid air may enter from the outside.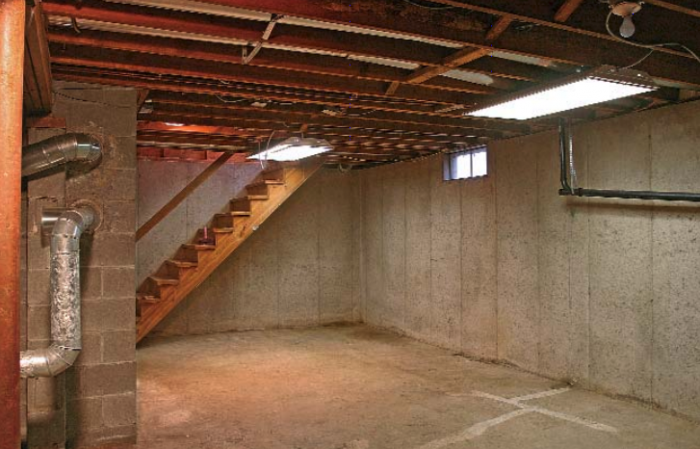 Even with an air-conditioning vent at one end and a dehumidifier at the other, my basement is excessively humid. There is an exterior door and a garage door at one end. Would covering the walls and floor with moisture-blocking paint help reduce the overall humidity?
—Jeff Pauley, via email
M.G.: The problem may be due to warm, humid air entering the space from the outside rather than through the slab or walls. Doors, especially garage doors, are notoriously leaky. When warm air leaks into a basement, the air cools and the relative humidity increases. If the air temperature reaches the dew point, moisture can condense on surfaces such as the slab or walls. Eliminating the doors is usually not an option, so the best approach is to air-seal them well. If the garage door is old, a new insulated model with better weather-sealing may help. If both doors have been air-sealed and there are none of the other air leaks common to a basement (see "Air-sealing Basics," FHB #254) and still the problem persists, then I'd address the floor and walls, which can transfer moisture from the surrounding soil. Exterior site drainage or interior water management would alleviate that problem, but I don't recommend moisture-blocking paint. It can work, but it's not a long-term fix for this problem, and it can be hard to clean the concrete well enough to get a reliable bond.