Tiny Houses Join the Building Code
Voting members of the International Code Council have endorsed a proposed standard, clearing the way for wider acceptance by local building officials.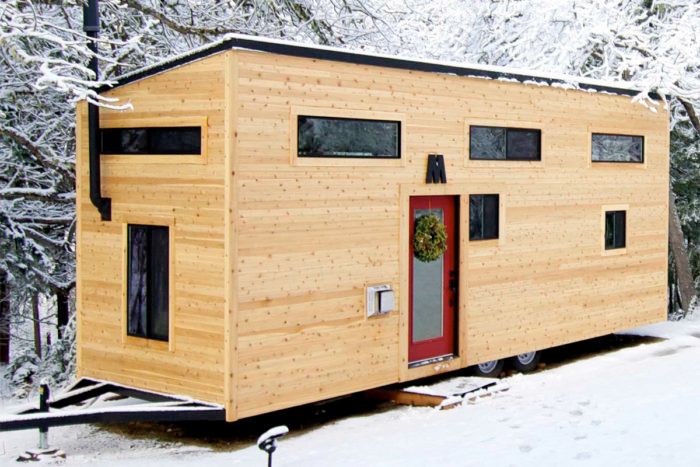 The tiny-house movement got an early Christmas present this year: a place in the country's dominant model building code.
Members of the International Code Council, the group that publishes the International Residential Code, have approved a proposed standard written specifically for houses smaller than 400 sq. ft. It's the first time these very small dwellings have been covered by the model building code and represents a major boost for the loosely knit coalition of builders and homeowners advocating a lifestyle based on downsizing and simplifying.
The victory comes in the form of an appendix to the next version of the IRC, which could be adopted by local jurisdictions in 2018. The standard covers details such as minimum loft dimensions, stairways, landing platforms, loft guards, and emergency openings — areas where tiny houses have been unable to meet code provisions for standard-size homes.
"This is huge news for the tiny-house community," says Andrew Morrison, a builder and tiny-house advocate who broke the news. "It means that we will be able to work toward adoption across the U.S. now."