Design
A Luxury Lean-To
A challenging site and complex design give way to easy outdoor living.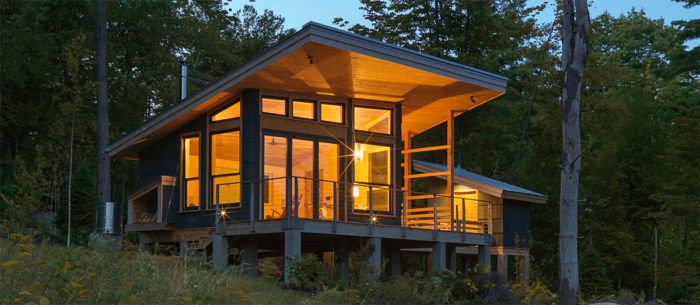 What started as an opportunistic idea—build a simple screened-in lean-to in a clearing created when the wind blew down a stand of pine trees—took on a life of its own when the owners shared their vision with Boston Architect David Flaschenriem. Dave's sophisticated design, which is all about the view, and the owners' wish to disturb the site as little as possible resulted in a complex project for Vermont builder Smith & McClain. Check out the slideshow below and read the full article by Rob Wotzak here. And prepare to be inspired.
Photos by Susan Teare.