Design
Laneway House: Affordable First-Home Alternative
A young family decides to build an architect-designed accessory dwelling unit on land owned by a relative instead of settling for a crowded condo.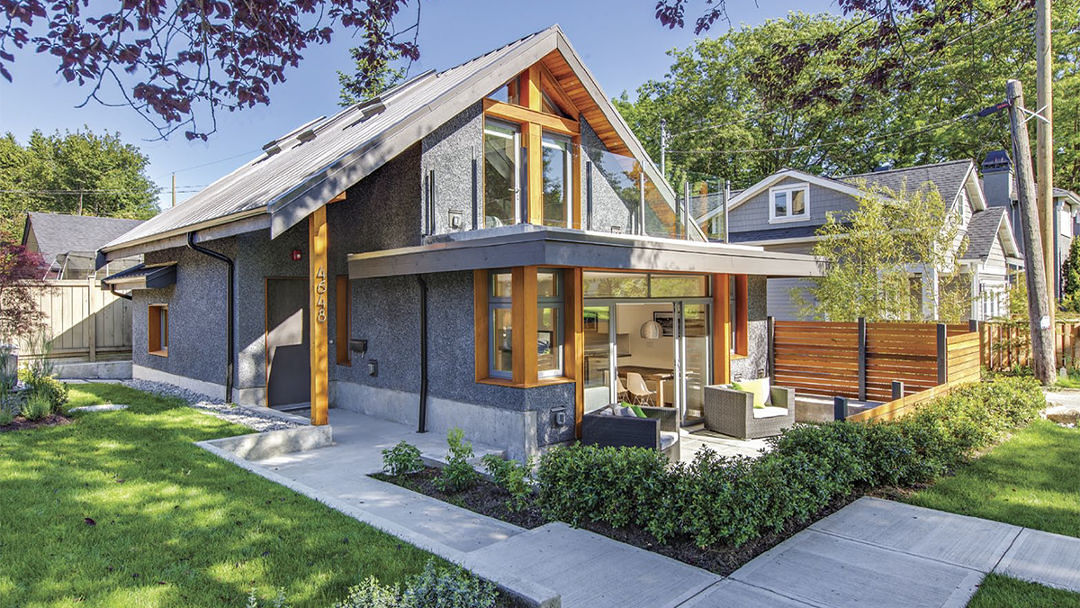 In most cities, the value of land plays an outsize role in the cost of owning a house. This can make even a little city house an absurdly expensive proposition. On the other hand, if the land is already owned by a family member and another family member builds a small second house on it, then the tables turn. Even at a high cost per square foot, the little house becomes a good deal. Such was the case for Bruce and Nicole, a young couple with a new baby. For less than half the cost of the 1000-sq.-ft. condos they were contemplating, they were able to build a similar-size laneway house (a type of ADU, or accessory dwelling unit) on property already owned by Bruce's parents, gaining the advantage of extended family next door, a little outdoor space, and a large city park across the street.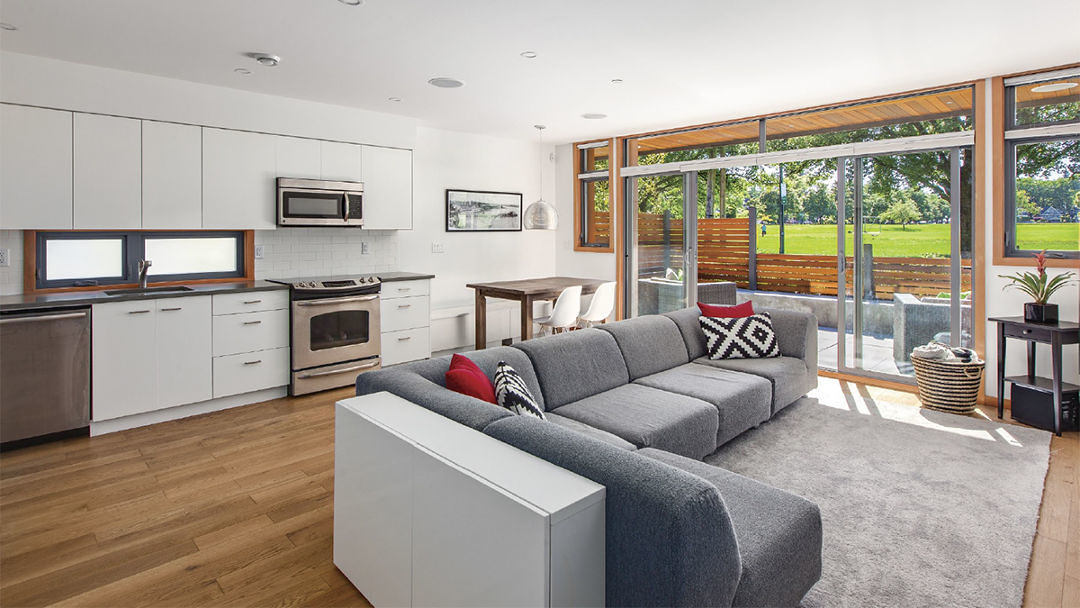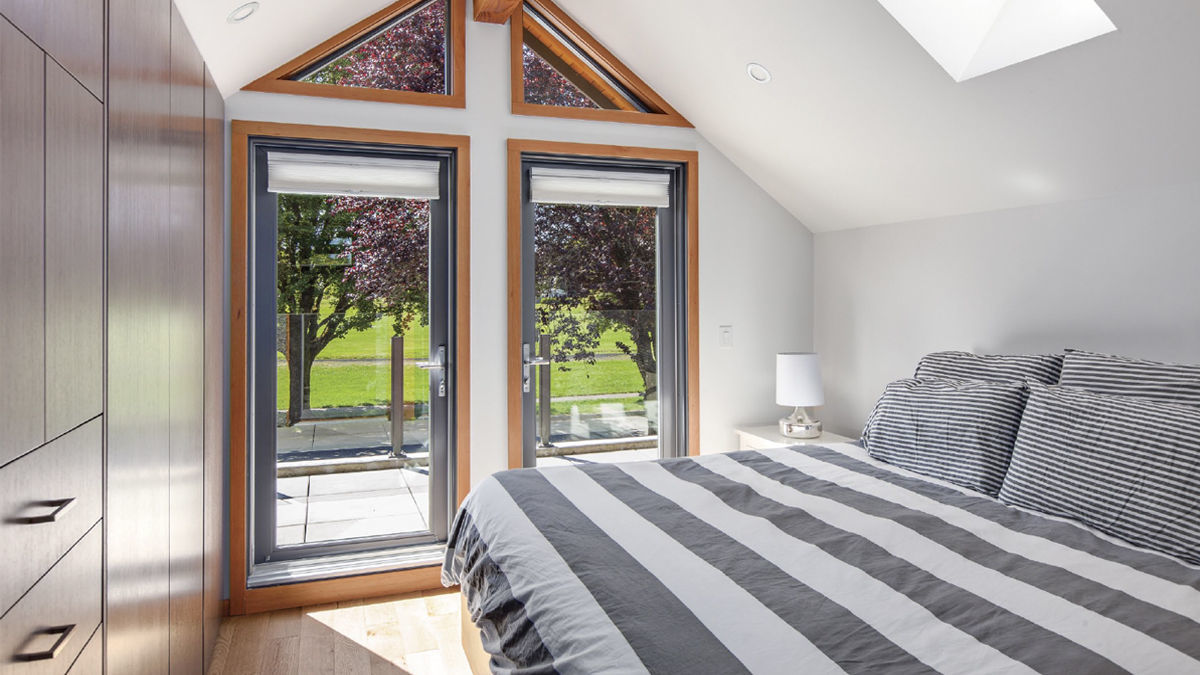 The couple hired Bryn Davidson and Mat Turner, founders of the design/build firm Lanefab. Bryn and Mat's laneway houses employ many green strategies, including Lanefab's signature extra-thick walls, which combine airtightness and several layers of insulation. "A home with thick walls is more comfortable, it's quieter, and it saves energy without relying on complicated technologies," Bryn says. He also likes the way a home with thick walls looks. "The deep window recesses add visual interest and make the building feel more substantive," Bryn says, "like the brick and stone buildings in many older cities." Thick walls could have presented a problem for laneway houses, given the limits set on square footage, but with Lanefab's encouragement, Vancouver adopted a policy, called a "thermal exclusion," that doesn't penalize extra wall thickness in calculating the area of a laneway house.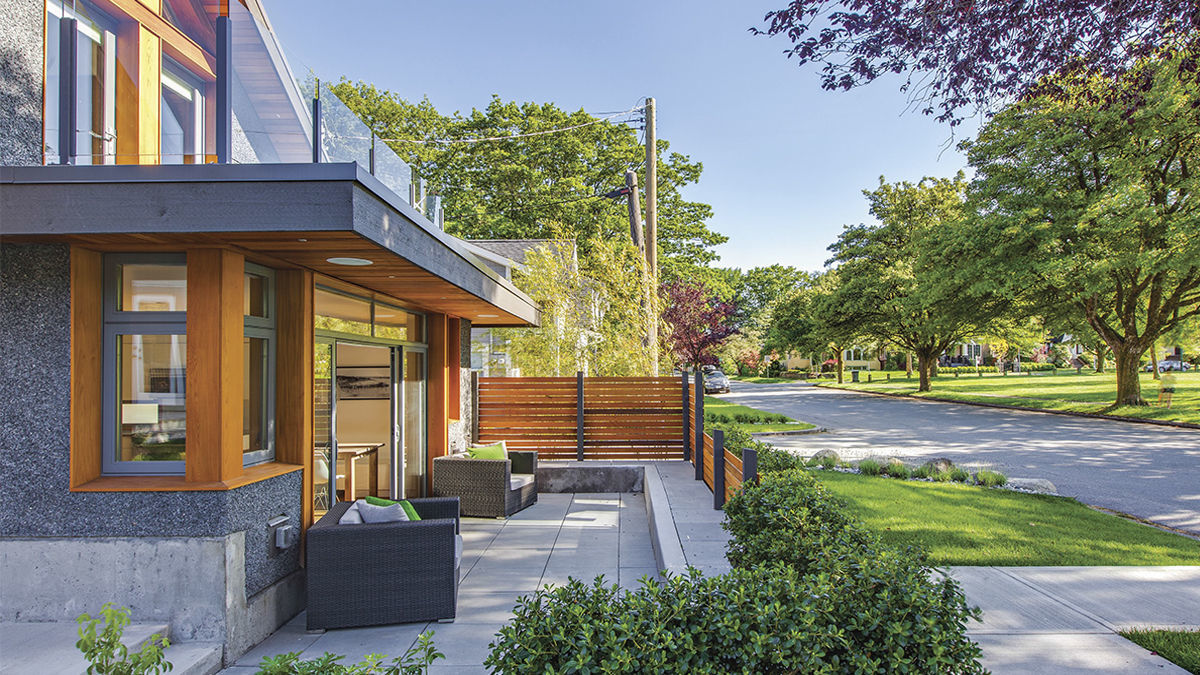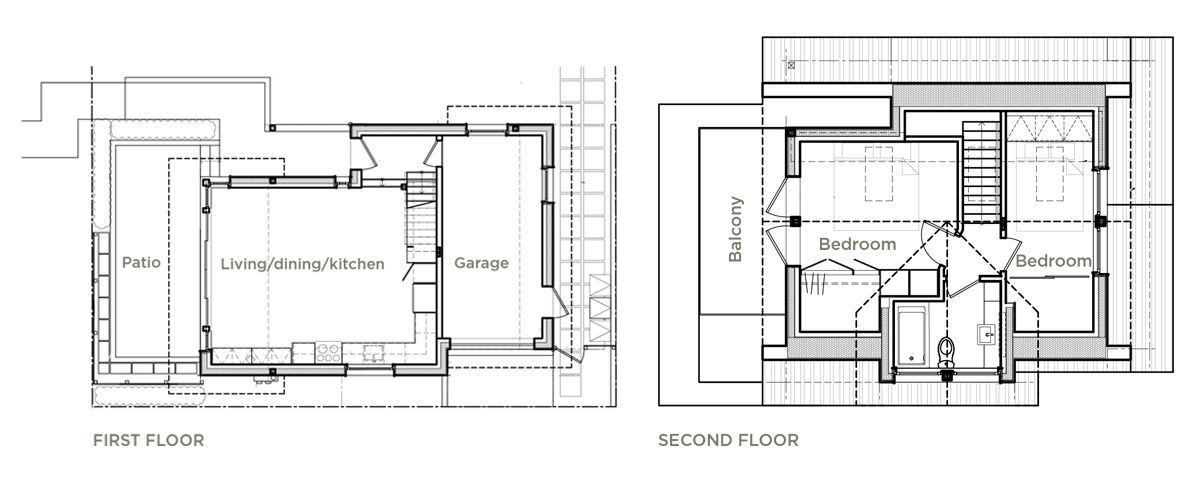 Bruce and Nicole's ADU replaced a garage on the corner of the street and the laneway, an ideal location. The 750-sq.-ft. house was built with its own attached 300-sq.-ft. garage, as required of laneway houses at the time, though garages are no longer mandatory. The first floor consists of a single open kitchen/dining/ living space. Bruce and Nicole wanted a large living area, so they were willing to compromise on the size of the bedrooms under the gabled roof. The smaller of the two is just wide enough for a double bed. But the spaces are comfortable and bright, well lit by large windows and skylights. With bedrooms this snug and delightful, it seems like a good trade-off.

Designer and Builder: Lanefab Design/Build, Location: Vancouver, British Columbia
Photos: Colin Perry/Lanefab

In his new book, Marc Vassallo explores the ways in which designers are responding to the call for small, affordable urban homes. He illustrates a nationwide cultural shift toward remodeling rather than razing residential buildings. Here we include three of the 35 houses featured in the book. They range in size from 500 to 1600 sq. ft. and include infill projects, whole-house remodels, and backyard dwellings from all across North America.
More houses featured in Little House in the City: