Better Fit for Baseboard
A drywall screw acts as an adjustable shim for making tight inside corners on trim.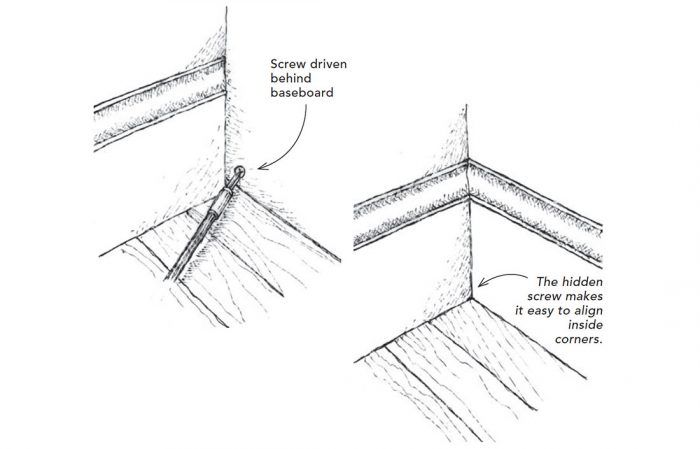 When baseboard meets at an inside corner, the fit is often less than perfect because the baseboard wants to follow the drywall's tapered edge. I solve this problem with a drywall screw driven behind the baseboard to act as a shim. The screw, which is left proud the thickness of the taper (about 3/16 in.) brings the baseboard corner into perfect alignment. The technique works with coped, mitered, and butted corners.
Click here to enlarge the illustration
—Aaron Miller, Pollard, Ark.
Edited and Illustrated by Charles Miller
From Fine Homebuilding #288