Deck-Board Cleaner and Homemade Scrapers
A cheap, used handsaw can be repurposed twice with these smart tips.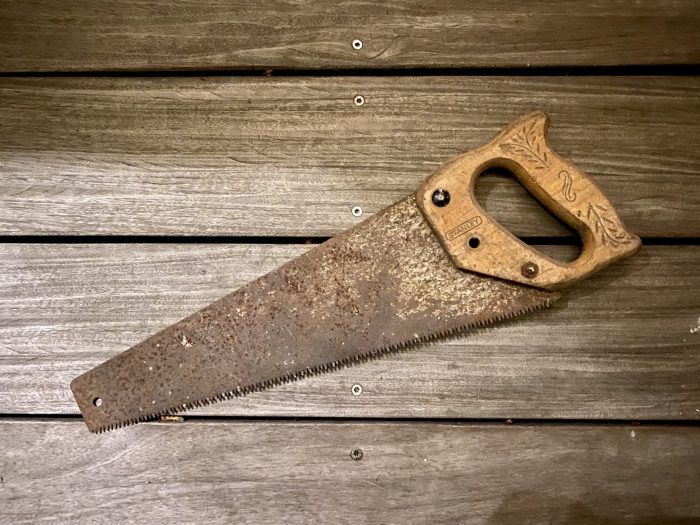 About every other year I purchase a used handsaw at a garage sale for a dollar or two. I use it to clean the debris from between deck boards before staining. When I'm finished preparing the deck, I sand the rust and cut the blade into several different-size pieces to make scrapers from them. You can even custom-grind a molding's profile, and the flexible steel is perfect for this application—all for a dollar or two.
—Will Kazenski, Kearney, Mo.
Edited and Illustrated by Charles Miller
From Fine Homebuilding #297