Shockproof USB Outlet
This new collection of receptacles offers ground-fault protection in wet locations and built-in USB charging ports in a variety of finishes.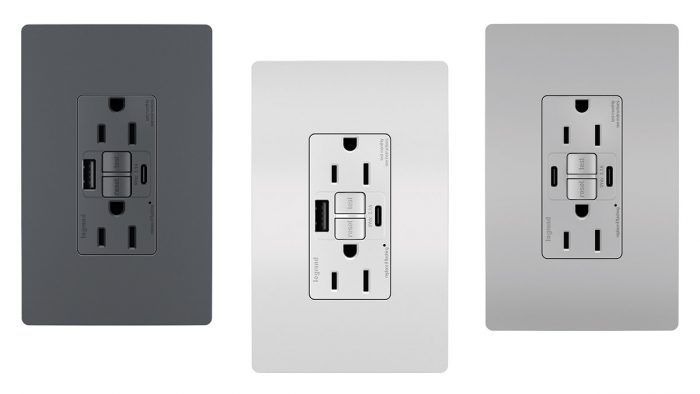 Legrand has taken two types of common receptacles and combined them into one stylish package. Part of Legrand's popular Radiant Collection, these new outlets provide the safety of ground-fault protection in wet locations like kitchens and bathrooms without giving up the convenience of builtin charging ports for your mobile devices. Receptacles are available with two USB-A ports, two USB-C ports, or one of each, all in either 15-amp or 20-amp versions. Plus, there are several unique finishes available to help you coordinate your outlets with the style of any room. Prices range from $55 to $65 depending on outlet type and finish.
—Rob Wotzak, digital brand manager
From Fine Homebuilding #298