Design
The Fine Homebuilding Interview: Christine Williamson
This forensic building scientist demystifies her discipline for architects and construction professionals.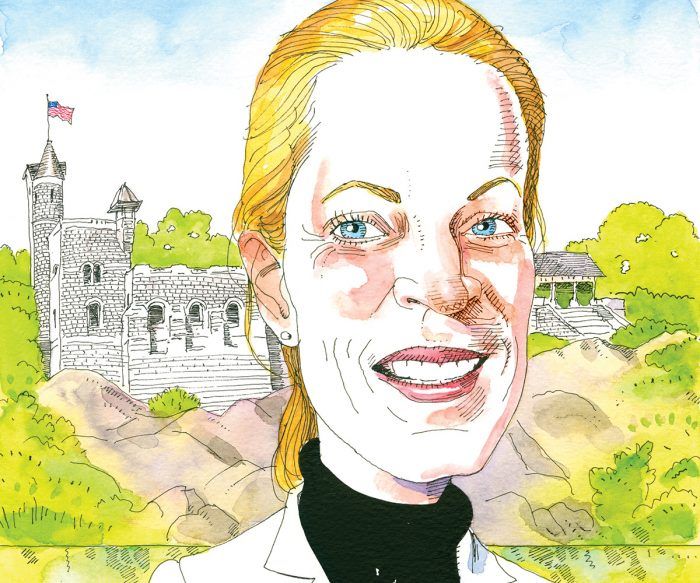 Synopsis: In the third installment of the Fine Homebuilding interview series, Aaron Fagan interviews Christine Williamson, a forensic building scientist who investigates failures in enclosures, mechanical systems, and material. She talks about the most misunderstood building science principles, and the importance of understanding systems before seeking to change them.
---
Christine Williamson may have followed in the footsteps of her father, building scientist Joseph Lstiburek, but she is forging a path all her own. Williamson graduated from Princeton and then went on to study architecture at the New School of Architecture + Design, graduating with a master's degree in Architecture. She's a practicing forensic building scientist who investigates failures in enclosures, mechanical systems, and material. As a consultant, she offers risk mitigation on everything residential, from custom homes to high-rise towers. She has also worked on well-known buildings outside of the residential sphere.
Williamson has become one of the industry's most in-demand speakers, well worth catching at the next local or national conference you attend. She shares her experience and expertise freely via her very creative Instagram handle @buildingsciencefightclub—it is worth joining social media for. And her website, which bears the same name, is an educational platform for architects to learn the building science that will make their work as durable as it is beautiful. Williamson may be focused on educating architects, but it's safe to say that anyone in construction should be listening to what she has to say.
AF: Is building science becoming more widely understood by nonspecialists?
CW: I don't actually know. As a practitioner, the focus is always on acquiring deeper technical competence. As I've advanced in this profession, I've found the industry—not just building science, but the whole building industry—is phenomenally complex. And you really only get to understand small parts of it. There are wonderful practitioners who are very talented, but the band of their experience is really narrow.
A lot of the failures we see in building science can be better understood as consequences of poor decisions voluntarily made. I don't want people to have to deal with the negative consequences of their decisions, and there are a lot of areas of life where we humans prioritize our short-term interests over our long-term interests.
AF: The epigraph for your father's Builder's Guide series begins, "When we build, let us think we build forever." Yet you've said, "We shouldn't be designing buildings that never fail." Are these statements compatible?
CW: I like seeing that John Ruskin quotation repeated. I find it not so much to be an instruction for every type of building—not every building is a monument or intended for multiple generations—but I think nobody would deny that when we get an opportunity to work on a project that is intended to last that long, it's a humbling and inspiring experience. I had a chance to work on the restoration of Belvedere Castle in New York's Central Park, which was designed by Frederick Law Olmsted, whom I learned about in architecture school, and what a humbling and joyful experience to know I touched something that will be around for many more generations. And lots of other people did, too! I just love that.
I also like that the quotation is addressing something cultural, not scientific. Our job day today is to respond to very practical concerns, and we're working within a culture that is more immediate. Then there are other people—Fine Homebuilding readers. They have to remain practical and employed, but there's a deep culture of pride that accompanies their day-to-day work. It's a different way of approaching things. I think that's what that Ruskin quotation encourages us to have: a culture of care.
So I think we would be better if we collectively valued those things more, but also I think it would be silly to think that this quote applies to every setting all the time. If we built to that standard all the time, there would be a lot of people who don't live in homes who otherwise might. So, sometimes there are trade-offs that reasonable people make…
From Fine Homebuilding #299
To read the entire article, please click the View PDF button below.
---
RELATED LINKS
View PDF