Building Better with Insulated Concrete Forms (ICFs)
In this roundtable, Andrew Zoellner, Walt Tomala, Mike Guertin, and Keegan Still discuss everything you need to know about ICFs.
Sponsored by Nudura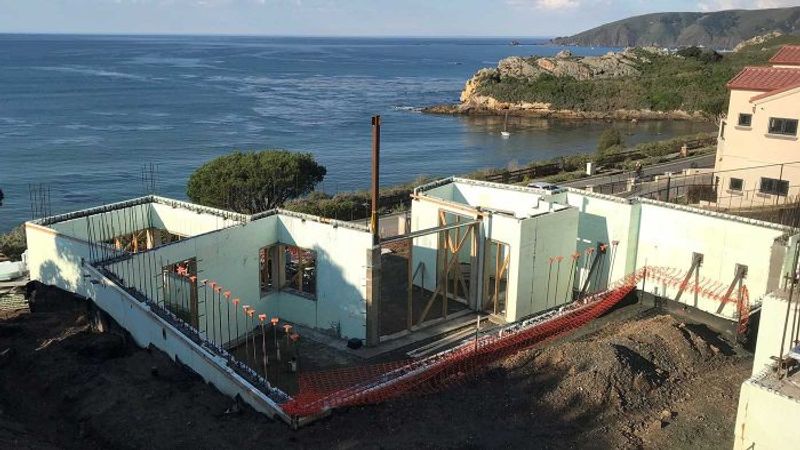 Insulated Concrete Forms (ICFs) are a great system for building tight and better-insulated homes from the foundation up that are comfortable, quiet, and energy-efficient. Watch our ICF building pros discuss installation practices, tips, common misconceptions, and answers to your questions. If you're looking to expand your knowledge around ICFs, this webinar is for you.
Presented live on April 11, 2022
In this roundtable you'll learn about:
How building codes address ICFs
What it's like to work with ICFs
Tips and Tricks for building with ICFs
How to approach waterproofing and drainage in an ICF basement foundation
Why ICFs offer a safer alternative to conventional wood-frame construction
Presenters
Andrew Zoellner – Moderator
Editorial Director Andrew Zoellner spent his career at a variety of familiar media brands before landing at Fine Homebuilding. He built his editorial career around encouraging audiences to learn how to fix up their homes and make things, including Popular Woodworking, The Family Handyman, Handy, and American Woodworker. When he's not at his desk or behind (or in front of) a camera, Andrew is flexing his building skills. His 1906 Dutch colonial in Minneapolis is a continual work-in-progress, and he's gradually bringing some fantastic old-world craftsmanship and previous owners' DIYs-gone-wrong up to modern energy and performance standards.
The only thing Fine Homebuilding editorial advisor Mike Guertin likes better than building new homes is remodeling old ones. After 35 years, he's still challenged every day to find more-efficient ways to build things better. Like a true Rhode Islander, he doesn't take jobs farther than 15 minutes from his home in East Greenwich. Mike's written over 100 articles for FHB and appears in dozens of videos.
Keegan Still is the Category Manager for Nudura Insulated Concrete Forms (ICF), part of the Tremco Construction Products Group (CPG). He is responsible for ensuring Nudura is properly addressing the changing needs of the marketplace as it relates to the Nudura product line offerings. Keegan joined Nudura in 2007 in a Product Development & Technical Support role. In this role he supported distributors, architects, engineers, building officials, construction professionals, etc. through the construction process using ICFs, ICF accessories and the insulation products Nudura offers.