Flashing Tricky Window Trim
Certain window installations can cause gaps that make flashing a nightmare.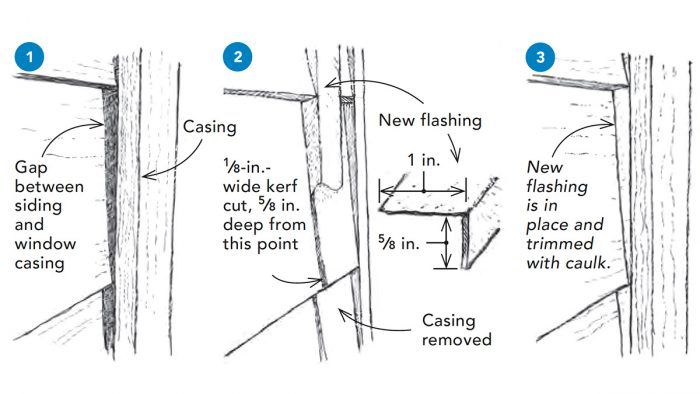 My client had a problem with a window installation. The window casing was installed on top of the shiplap siding, creating spaces about 2-1/2 in. deep, as shown in the drawing. The void was not only vulnerable to driving rain, but it created the perfect space for spiders to gather. I solved this situation by creating lengths of 5/8-in. by 1-in. flashing. I popped off the casings and cut a kerf as long as the window and only 5/8 in. deep, which saved the tar paper. I put the trimboards back on and caulked it all up. Now the windows are more watertight, and the spiders have to find a new home.
—Martin Alonso, Rohnert Park, Calif.
Edited and Illustrated by Charles Miller
Published in Fine Homebuilding #307