How-To
Getting Shed Dormer Elevation Right
Drawing a full-scale picture on a scrap of plywood can help get the ridge looking straight.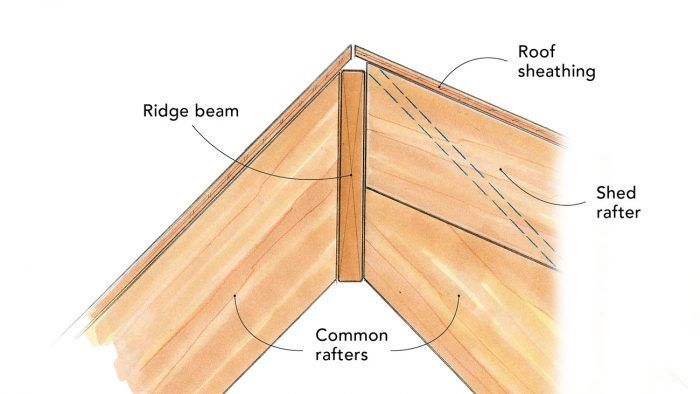 When I build a shed dormer that goes to the ridge in a steeper roof, the ridge doesn't end up looking straight when the roofing is done. How do I avoid this?
-Douglas Henway, via email
John Spier, a builder on Block Island, Rhode Island, responds: Most people cut rafters to hit the top of the ridge, and most architects draw them that way too. But the reality is that those shallower pitch dormer rafters need to land higher on the ridge than the main-roof rafters in order for the sheathing to meet in a straight line.
To get this right, draw a full-scale picture on a scrap of plywood, starting with the top of the roofing and working down, including the thicknesses of the roofing, sheathing, and any other components such as rigid insulation or air channels. This will give you the correct relationship between the dormer and common rafters. If your inspector insists on full bearing for the rafters, you can add a ripping along the top of the ridge.
Drawing by Dan Thornton.

---
RELATED STORIES