Adding Color to Freestanding Bathtubs and Sinks
This color-rich collection from House of Rohl draws on historical global architecture trends to upgrade bathroom features.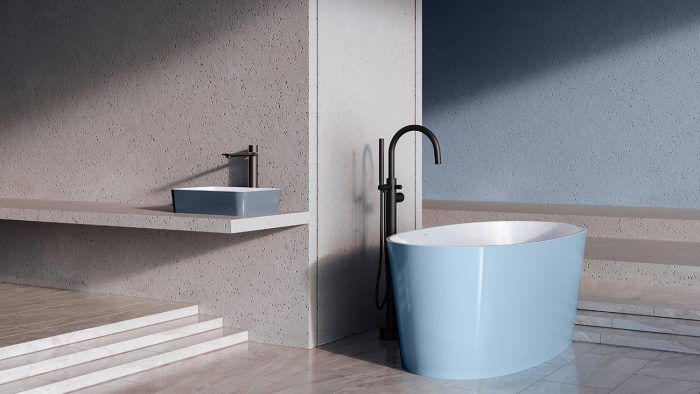 While freestanding bathtubs can be decorative pieces in a bathroom setting, I wouldn't have thought to view them as a canvas for further enhancing a space's aesthetic. But this color palette collaboration between House of Rohl's Victoria + Albert collection and the design magazine Wallpaper* certainly challenges the notion that a bathtub has to be plain white or the color of its stone.
Drawing inspiration from architectural styles of the 20th century from around the world, this collection features 30 colors that can be applied to the Victoria + Albert volcanic limestone freestanding bathtubs and vessel sinks. From the Belgian minimalist aesthetic come soft and calming colors such as Chalk Blue or Mauve Grey. The collaboration translates the bold and avante garde modernist movement in midcentury Brazil into rich colors such as Amaranth Blossom and Thistle Green. And the chromatic style of American postmodernism makes an appearance with a soft gold (Dynamic), Baltic Blue, and Alpine Dusk Grey.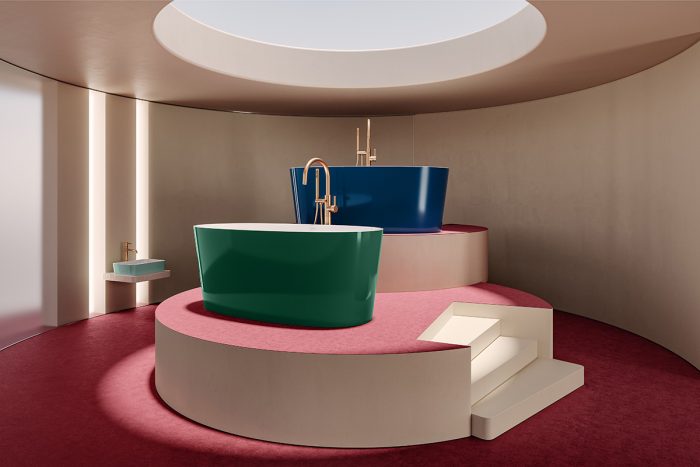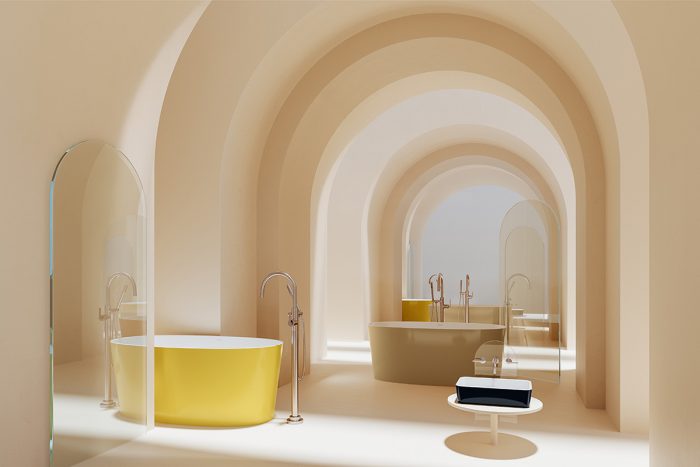 Available in matte and gloss finishes, Victoria + Albert uses catalyzed paint for a more durable cure and hand-finishes between applications.
This bathroom upgrade is certainly an investment in transforming a utility space into a functional piece of art. Vessel sinks that apply this color collection start at $1247 and bathtubs start at $5474. You can view and purchase one of these pieces through showrooms affiliated with House of Rohl.
Photos courtesy of House of Rohl.
---
RELATED STORIES