Caulking Butt Joints
When installing horizontal cedar siding should you caulk the butt joints?
Thanks!
Discussion Forum
Recent Posts and Replies
Up Next
Featured Story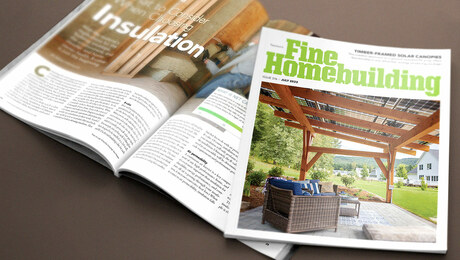 Fine Homebuilding – July 2023, Issue #316
Find online articles on timber-framed solar canopies; the right footings; the best toilets; choosing insulation; compact cordless routers; and much more.
Highlights
"I have learned so much thanks to the searchable articles on the FHB website. I can confidently say that I expect to be a life-long subscriber." - M.K.