Splicing Rebar
Nylon cable ties are a convenient alternative to traditional rebar wire ties, especially when working in tight spaces.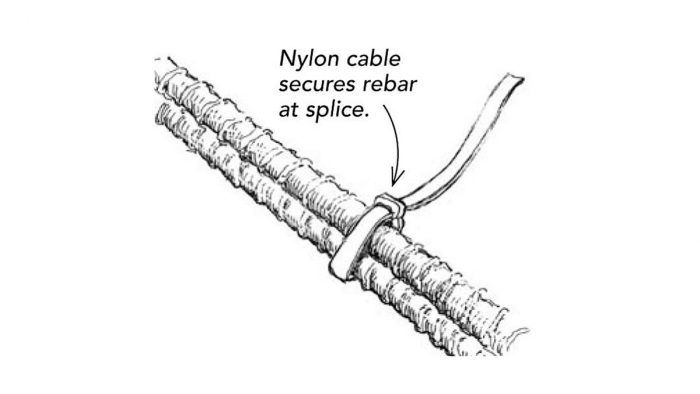 I do a lot of concrete work using insulating concrete forms (ICFs), which are hollow foam blocks that are stacked atop one another, then filled with concrete. A network of horizontal and vertical rebar ties the whole thing together. Working inside the foam blocks can be pretty close quarters, so using the typical winder-with-wire rebar splicing method isn't convenient. As an alternative, I've found that nylon cable ties are a much quicker way to make splices. They are plenty strong and are readily available at any hardware store.
—Paul Rawlings, London, Ont., Canada
Edited and Illustrated by Charles Miller.
From Fine Homebuilding #178
Previous:
Concrete Reinforcement
Next:
Bending Rebar with Pipes