Make Your Own Rigid Foam Roof-Vent Baffles
A simple cutting tool made with scraps of wood and a utility-knife blade allows you to make baffles to put between your rafters for a better insulation job.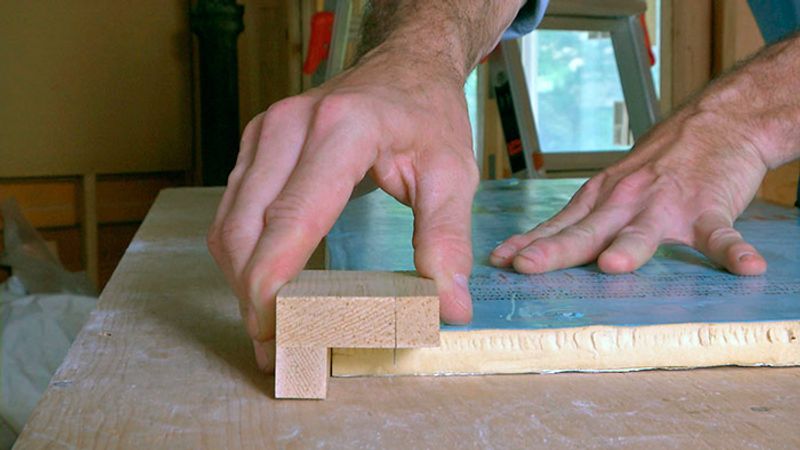 If you're insulating a cathedral ceiling and need to maintain an air-sealed vent space from the soffit all the way to the ridge, you could use plastic baffles stapled into place between the rafters and try to air seal them, but there's a better way.
When Bob Kelly of Kensington, NH had to insulate a cathedral ceiling, he came up with a clever way of using rigid foam as his vent baffle, so that he could maximize the air value of his ceiling and easily air seal at the same time. The secret is a homemade cutting jig that holds a utility knife blade. The rigid foam is cut to be 2 inches wider than the space between rafters, then 1 inch of foam is scored and folded over on either side of the foam, creating standoffs that hold the foam away from the roof sheathing, providing a space for air to flow. When set into place and sealed with spray foam, the vent baffles are insulated and air-sealed.
Previous:
Better Vented-Roof Baffles
Next:
5 Ways to Insulate a Flat Roof