Our House – By Solares Architecture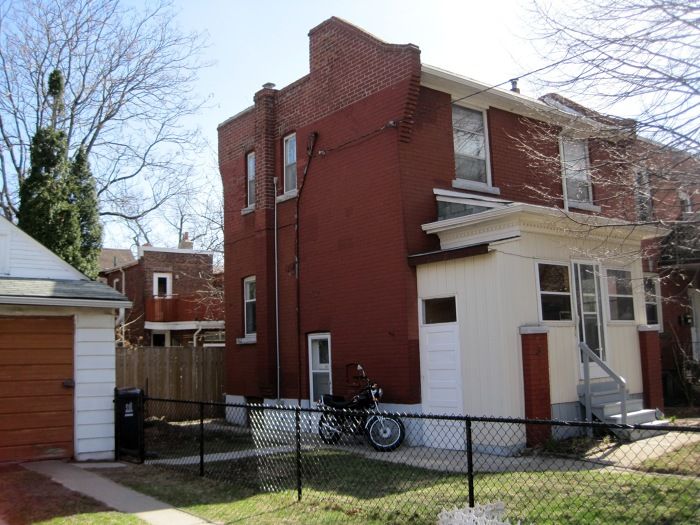 In July, 2013, the co-founders of sustainable design firm Solares Architecture and real-life couple Tom Knezic and Christine Lolley bought a house in the Roncesvalles neighborhood of Toronto with the express purpose of renovating it.
The main goal of the project was to create an ultra-energy efficient family home for Tom and Christine and their two children, as well as a self-contained basement apartment for added monthly rental income.  As sustainable architects with their own residential design firm, Tom and Christine wanted to test out new ideas and have a showcase home in which to bring prospective clients.
The house, a detached solid brick building with a footprint of 600sf had never been renovated and was in dire need of attention which made it the perfect candidate for the deep energy retrofit that Tom and Christine had in mind. Acting as both architect and builder, Tom fully gutted the house, replaced load bearing walls with steel beams, enlarged window openings, repaired framing, under-pinned the foundations, then insulated, air sealed and added new windows, doors, electrical, HVAC and interior finishes.
The finished 900sf, 2-storey home, boasts an open concept main floor housing kitchen, dining and living spaces, a compact stair tucked in beside a cleverly hidden powder room and topped with a large skylight and a second floor which holds three bedrooms and a bathroom with laundry facilities. The 400sf basement is a fully independent, self-contained rental apartment. Their renovation transformed this aging, leaky house into a high-performance home by reducing energy use by 84%.