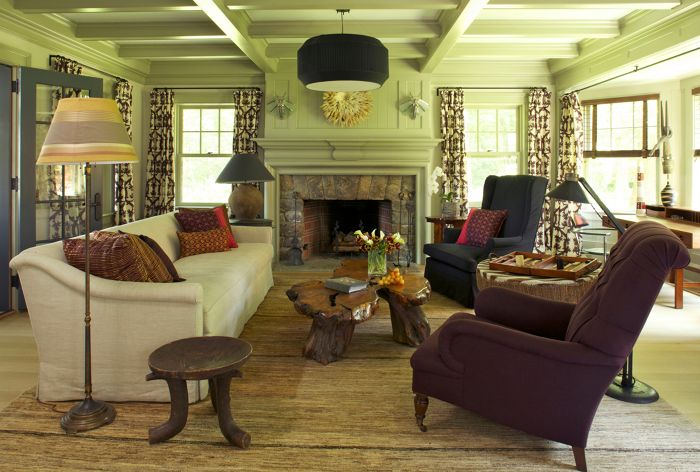 The program called for a new family home twenty minutes outside of Boston in Sherborn, Massachusetts. Inspired by the five plus acres of nicely landscaped property with exceptional views overlooking a large pond, the clients purchased the ideal summer home property with the intension of building a full-time residence.
Between the clients' desires and the bucolic setting, the design channeled that of the traditional Shingle-Style summer "cottages" of McKim, Mead & White, John Calvin Stevens, Peabody & Stearns, Bruce Price and William A. Bates, but at a more manageable scale. The home needed to include intimate spaces for daily family life, yet accommodate informal entertaining with family and friends, as well as somewhat more formal entertaining of colleagues and guests.
The view as one approaches the home features a broad entry porch punctuated by a stair tower at one end and a barrel-vaulted breezeway that frames a view to the water. Throughout the changing New England seasons the views of the pond were to be of primary importance. Since the front of the house faces south, all of the living and entertaining spaces open up North to the picturesque views of the pond, leaving the utilitarian/ functional spaces aligned along the front. This is true of the outdoor spaces as well – as the home has a screen porch/sun room and a raised lawn terrace that affords spectacular views of the water.
In this way, the hope is to have created – from program to careful site analysis, research, traditional design, materials and craftsmanship – a year-round "daily retreat" suitable to raising a small family as well as their "family home".