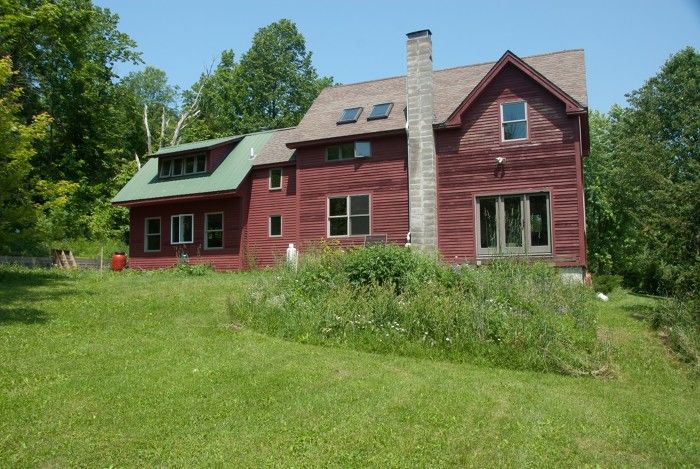 This private residence, tucked away by the trees on a secluded plot of land in Middlebury, presented a picturesque scene of a traditional house in the countryside. The challenge of the remodel was to introduce contemporary design elements that could provide an expansive interior, while maintaining the original details and the comfortable relationship between the house and its surroundings.
The program includes an entirely remodeled interior of the original two-bedroom house to three bedrooms with the addition of a new play room / movement studio and roof terrace. Elements of a traditional Vermont vernacular, like the exposed heavy timber beams and columns throughout the original structure, are often set off from a more clean, lightweight, modern aesthetic, as evidenced most clearly by the custom steel staircase that connects the addition and the original house while providing an open, visual link between the two spaces. Outside, the original chimney has been clad in zinc panels and altered to accomodate an outside fireplace, creating a cozy nook at the intersection of the addition and the original structure that takes full advantage of the views to the nearby pond and the green mountains beyond.
The scale of the addition works with the details of the original house and the outdoor space rather than overwhelming them. The result is a design that feels like it has always been there.
Photo of conditions before remodel.
Main level hall showing kitchen, stair, and mudroom beyond.
New play room / movement studio and the stair to the upper level.
Main level hall showing stair.