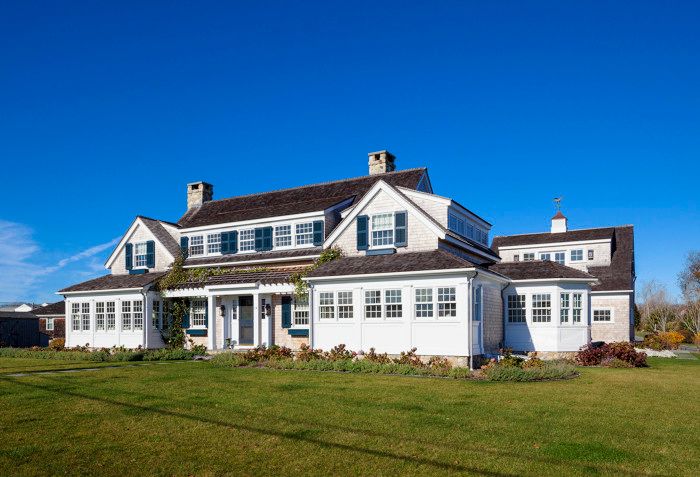 The Rhode Island Beach House is located in a seaside community consisting of modest newly constructed and historic beach houses along the Rhode Island coastline in Charleston, however the clients desired a larger program to maximize the beautiful views to the water from the primary living spaces. This home was designed to emulate the existing coastal houses in the immediate seaside community by breaking down the larger program into smaller scaled components.
The "implied history" of the home suggests the idea that the home started as a small seasonal beach cottage. Porches, dormers, bays, and connectors were included to portray a history of additions over a long period of time. The issue of scale was paramount in not overwhelming the neighborhood with a large house by Charleston standards. The multi-surfaced shape of the house contributes to this issue of scale as its forms help to conceal the house's massing.
Due to the nature of a corner lot, the zoning setbacks on the primary and secondary elevations had to respond to front yard setbacks, which further complicated the orientation and the scaling elements of the house. All of these design challenges were resolved in part to reinforce the "implied history" that has been established. This home has been whole heartedly embraced by the community at large.