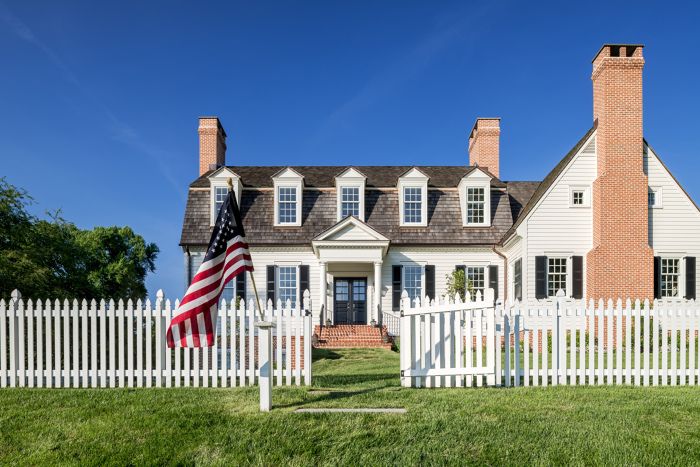 A unique and welcoming challenge to the property was creating two frontage facades and allowing for privacy toward neighboring homes. The "front" door facade is atop a steep hill and faces the main road the homes sits. The classically detailed front porch anchors the house to the landscape. Creating the traditional frontage was important to the homeowners while also creating a welcoming rear entry where family and guests arrive on a daily basis. Assimilating to many homes in the region, the homes' design appears to have been added onto over the years, growing over time.
Street frontage facade #1
Aerial view of family entry at raised courtyard. Gabrel style main roof mass is complimented by gable "additions" appearing the house was added over time. An open breezeway connects the house to the barn and garage.
Family and guest entry at Facade #2.
Living room millwork and salavaged material examples crafted in traditional methods.
Barn used for entertaing and large family gatherings with wood fireplace and the families Aga stove.