Tools & Materials
Clamps on Site
Select the right tool to get a grip on your work.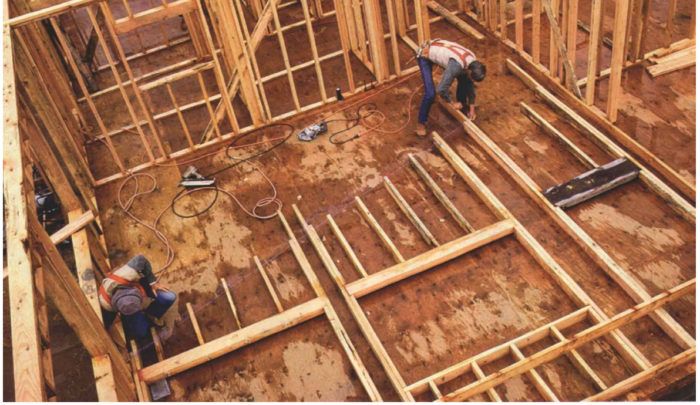 Synopsis: Cabinetmakers often have racks full of clamps, and in this article a house builder takes them to the job site to explain how they can be used to simplify a variety of jobs. He also discusses the types of clamps on the market and illustrates how they can be used. A list of sources is included.
Clamps are like thumbs—they're easy to take for granted and hard to live without. But unlike thumbs, you can't have too many of them. In this article, I'll talk about the array of clamps I use around the job site (along with some of the newer, specialized clamps), and I'll offer tips on how to get the most out of them.
Most of the clamps I use are available from any well-stocked hardware store or tool outlet. If you can't find what you're looking for commercially, consider making your own. The ability to modify or make a clamp of some sort to solve a specific problem is a hallmark of the ingenious builder.
C-clamps
About as basic as a clamp can be, the C-clamp is the workhorse around our jobs. It consists of a C-shaped frame with a machine screw at one end. A swiveling tip at the end of the screw bears against a foot at the opposite end of the frame. C-clamps are measured by how far they will open, and by their throat depth or "reach"—the distance from the inner edge of the frame to the center of the screw. You should use a clamp that opens just a bit more than the thickness of the material to be clamped; otherwise, you'll place abnormal stresses on the screw and the frame. For site work, I find that 3-in., 4-in,. and 6-in. clamps fit most situations. I organize the clamps according to size, store them in joint-compound buckets, and lubricate their threads occasionally.
C-clamps are designed to be hand-tightened. If you haul on one with a pipe lever or a wrench, you'll likely ruin it by deforming the frame. C-clamps are also designed to clamp parallel surfaces. If you have to clamp two surfaces that aren't parallel, use wedges or angled seat blocks to direct the clamping force to the foot. This will keep the screw from bending.
Some clamps have plastic pads over the swivels and feet to protect the work, but I take them off when using the clamps for glue up. They're squirrelly, tending to move around a bit as the clamps are tightened, and they don't do anything to spread clamping pressure the way a caul will. My favorite cauls are strips ripped from sink cutouts. They have laminate on one side, which won't bond with the glues I use, and their thickness spreads the pressure well.
For more photos and details, click the View PDF button below:
View PDF