How-To
Simplified Valley Framing
Build one roof on top of the other and skip the valley rafters.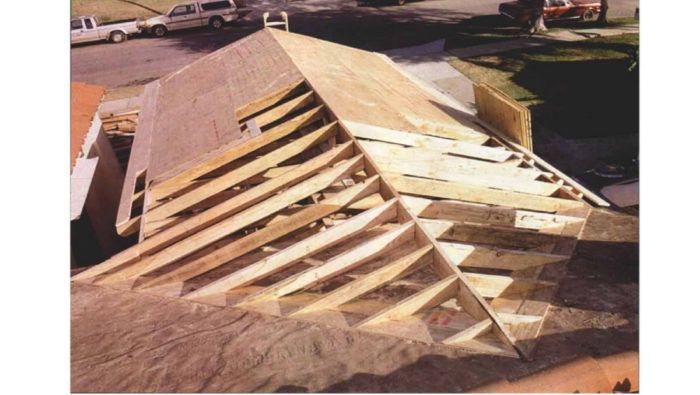 Synopsis: Framing wizard Larry Haun explains his shortcut for building intersecting roofs that meet in a valley. Instead of framing conventionally with valley and jack rafters, he builds one roof on top of the other, saving time and hassle.
The foreman on one of my first framing jobs asked me if I knew how to build a California roof. I had to admit I didn't. Instead of firing me on the spot, the foreman gave me until the next morning to learn. I pored over my carpentry books at home that night, and I found what I was looking for under "blind valley." That after-hours discovery nearly 40 years ago helped me keep my job, and the framing technique I learned is just as useful to me today.
When framing two gable roofs that meet at right angles, and when one of the roofs has a lower ridge than the other, the common approach is to use a supporting valley rafter that extends from the wall plate to the main roof ridge, and a shorter nonsupporting valley rafter that intersects it. But jack rafters must then be cut to fill the triangular space between the ridge and the valleys on the main roof. And a second set of jack rafters is needed for the smaller roof. All of that takes time.
The blind valley, or California roof as it's called out here, often is a less-complicated way of handling the same situation. The technique certainly makes sense when framing an addition because the new roof can be framed directly on the old roof. It also works well in new construction when the room under the main roof has a cathedral ceiling. Although this is most often used when a smaller roof intersects a main roof, the same technique can be used when the ridge heights of the two intersecting roofs are the same.
I was stumped by this framing problem as a green carpenter back in the 1950s, but the technique is not difficult. The main roof is framed, and the roof sheathing is applied. Then the common rafters of the smaller, intersecting roof are erected, and the ridge is carried over to the main roof. Finally, the valley jack rafters of the smaller roof are cut and installed, linking the ridge of the smaller roof with the deck of the main roof.
For more photos, drawings, and details, click the View PDF button below:
View PDF