Painting Bifold Doors
A simple way to paint the door edges and faces simultaneously.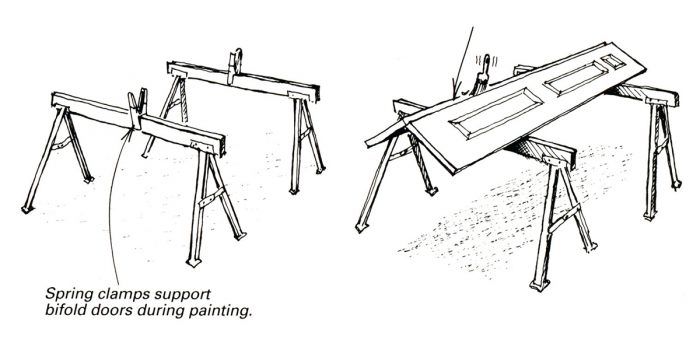 While painting colonial bifold doors, I discovered that I could paint both the edges and the faces of a pair of doors if I propped them open on a pair of sawhorses. As shown in the drawing, spring clamps make good props.
Jeff Novitski, Sweet Valley, PA