Design
What to Expect From Your New Home
In an open letter to his clients, a builder prepares them for the inevitable squeaks and cracks.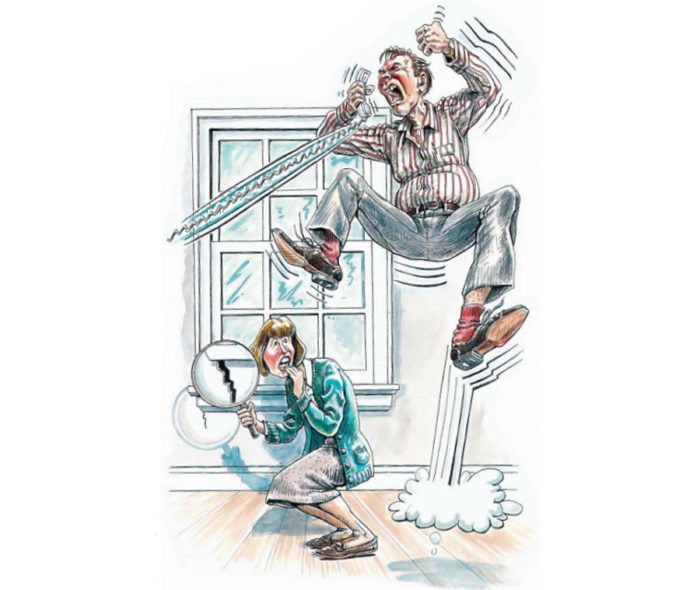 Synopsis: In an article intended for purchasers of newly built homes, a general contractor explains the various creaks and cracks that might be expected to appear as a house dries out and settles, and offers advice on what to do about them.
No matter how carefully we build, in time, all our creations will develop minor flaws. A squeak here or a crack there may be structurally insignificant, but these flaws can loom as huge defects in the eyes of an unsuspecting homeowner who just paid hundreds of thousands of dollars for a new home.
Experience has taught me that the best way to address this problem is to inform my clients ahead of time that the future is not entirely rosy. These days, I send a letter to each of my customers at the end of the job. The content of the letter varies depending on the nature of the project and the client. But here is the gist of what I tell them.
Dear friends and clients:
Now that the punch list is completed and the troops have departed, I want to wish you the best of luck in your new home. I know that this process has been long and trying, but I hope the end result is worth the pain.
Although I can assure you that your house was built to the highest standards, no honest builder can promise you that the future will be trouble-free. I have composed this brief letter to prepare you for a few minor annoyances you may encounter as you begin to live in your new home.
If you hear an occasional creak or groan, there's no need to panic
Besides the huge weight it places on the earth, your new home is a conglomeration of hundreds of disparate parts joined by thousands of mechanical fastenings. It's going to take time for this behemoth to reach an understanding with the dirt beneath it, and time for all the individual pieces to settle down and get along. In the meantime, what you're hearing are the sounds of friction as a myriad of tiny pressure points build and release. Why these noises happen only at 4 o'clock Sunday morning remains a mystery.
I wish I could guarantee that you'll never hear a squeak when you climb the stairs or cross the floor (or at least that it would happen only in front of your teenager's bedroom door). We make every effort to produce the most stable floors possible, but the nature of wood makes a squeak-free floor as difficult to achieve as painless dentistry. I'll explain why in a moment.
Next to floor squeaks, cracks and cracking are the bane of all of us poor souls who make a living in construction. My cement finisher is fond of saying, "Sure my concrete work is guaranteed—guaranteed to crack!" Hairline cracks are a natural occurrence in new construction. Besides concrete, drywall, plaster, stucco and tile grout are all susceptible to cracking. If you never get a single crack in your house, consider yourself lucky.
For more photos and details on what to expect in a new home, click the View PDF button below. 
View PDF