Design
Designing a House for the Sun: 4 Strategies
Orient the house and windows to ensure that all important spaces receive abundant, balanced light.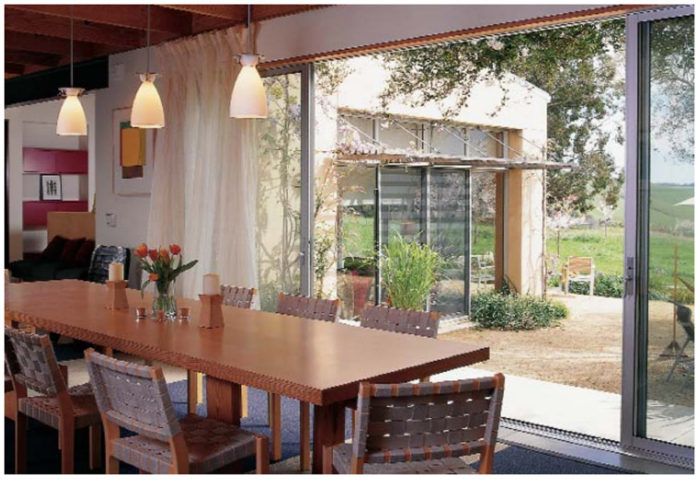 Synopsis: This article describes how to orient a house to take best advantage of the sun, how to shape a house to maximize the natural light that each room receives, how to use skylights, and how to match a house's windows to its climate.
Humans are comfort loving creatures: We turn toward the sun, seeking its light and warmth, needing it to nourish both spirit and body. The intensity of sunlight is so great that no artificial light can approach it, and it offers a complete color spectrum not present in most artificial lighting. When we build, homes should be located and organized to allow all important spaces to receive abundant natural light. This single step probably has more effect on our perception of comfort than any other aspect of home design.
Consider the sun's path
The sun brings light and heat. This heat may be welcome in winter, but not in summer. In planning window and skylight locations, solar-heat gain is as big a consideration as admitting daylight. The rising sun is low, and east facing windows receive direct light. If you're an early riser, exposure to this eastern light enhances morning activities waking up, eating breakfast, bathing as the body responds to daylight by becoming more alert. In most climates, mornings are cool, overheating is not a big concern, and east-facing windows can admit light with minimum need for solar protection.
The sun is higher in the southern sky in summer than in winter; deep overhangs or shading devices above south-facing windows capitalize on this difference to keep out the midday sun during the hottest months, but to allow heat gain in winter. Other ways to let in winter sun while preventing summer overheating include trellises with deciduous vines, sunshades with angled louvers or tall deciduous trees planted on the south side; these strategies can have a major impact on the building's thermal comfort and still allow light and view.
Western light needs to be managed; as the sun goes lower in the sky, west-facing windows receive horizontal rays of light that enter below roof eaves or sunshades. On summer afternoons, the sun can be too warm: Excluding it requires a barrier between the window and the sun, blocking out views as well as light. Landscape elements such as trees to the west can provide seasonal protection. Or west-facing windows may require adjustable window coverings: Awnings, shades, adjustable louvers and shutters all control the amount of light and heat admitted.
In the northern hemisphere, the north side of the building receives almost no sun and thus offers no opportunity for solar heat gain. Artists and craftsmakers, however, value northern light for its even quality and its consistent color rendering. North-facing windows tend to be a major source of heat loss, so in most climates, it is best to use them carefully.
For more photos and details on designing a house for the sun, click the View PDF button below. 
View PDF