How-To
How to Install Exterior Window Trim
Learn how to measure, cut, and build window casing made of cellular PVC, solid wood, poly-ash boards, or any common molding material. Plus, get tips for a clean and solid installation.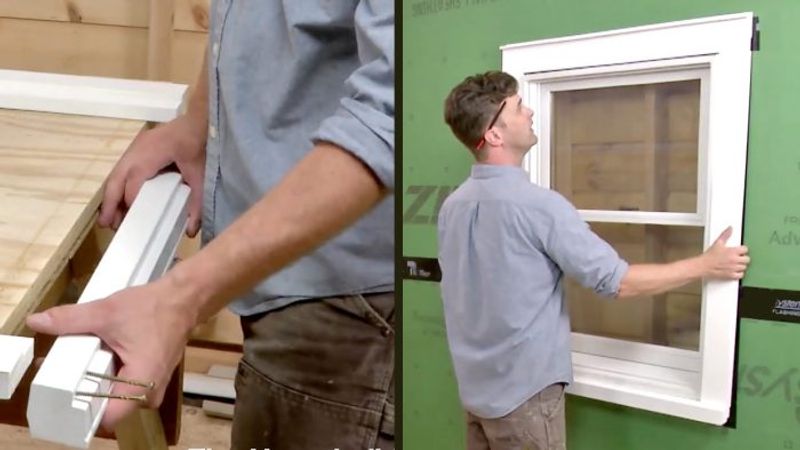 Builder-at-large Justin Fink is in the Fine Homebuilding studio to demonstrate a clean, reliable method for trimming out the exterior of a window. For this project he's chosen Kleer cellular PVC trim because of its durability, sharp profiles, and clean overall look, but he also discusses how to execute similar details using other common exterior materials, including solid cedar and poly-ash boards.
This demonstration focuses on a preassembled casing, which gets built on a workbench and installed as one complete assembly. It takes about the same amount of work to preassemble window casings as it does to install the molding piece by piece, but it's much easier to get flat, tight joints with a preassembled casing, making it the popular choice for most carpenters.
Justin demonstrates every step in the process, including taking accurate measurements of your windows; working with different molding profiles; cutting and fastening the trim together on your workbench; and installing the assembled casing.
More about exterior trim:
Video: How to Install PVC Trim – See the unique methods that are needed to install this trimwork material
What's the Difference: Wood-trim alternatives – Fiber cement, cellular PVC, or wood composite
Video Series: Install Exterior PVC Trim –  Learn all about the benefits and challenges of installing exterior PVC trim.
Boxed-eave gable-end returns – How to take cues from classical architecture to design roof trim that matches your traditional home.
FHB House 2017: Siding and Trim – Using Boral's TruExterior Siding & Trim offers a sharp, clean look for the exterior of the house.
Work Smart With PVC Trim – For good results with this rotproof material, you have to understand how it moves.
More Shop Class videos:
Shop Class: How to Install Nail-Fin Windows in 5 Common Wall Types
Shop Class: Critical Deck-Framing Connections
Previous:
How to Reproduce a Corbel: Assemble, Glue Up, and Shape the Corbel
Next:
How to Trim an Exterior Window