Get tight fits with fiberglass batts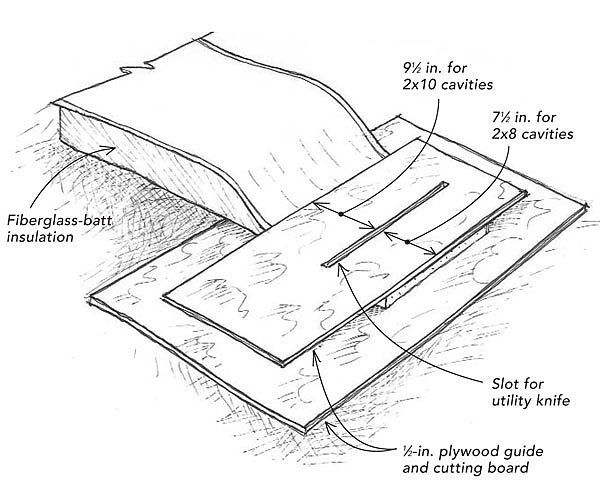 For fiberglass-batt insulation to perform at its best, it needs to fit tightly into every nook and cranny. When I have to cut batts to insulate the intersections at the mudsill where the floor joists abut the rim joists, I use the cutting guide shown in the drawing. Made of a couple of pieces of scrap 1/2-in. ply, the rig consists of a cutting board below and a slotted guide above.
The distance from the slot to the right edge is 7-1/2 in. for 2×8 joist cavities. The other side is 9-1/2 in. for 2×10 joist cavities. I lay the guide over the batt and align its appropriate edge with the end of the batt. With my knee on the bottom of the guide and my palm on top, I use a utility knife to make the cuts.
George Maceachern, Vassar, MI