Design
Get the Right Replacement Windows
They're a big investment with a big potential payoff. Here's what you need to know about types, warranties, comfort, and installation.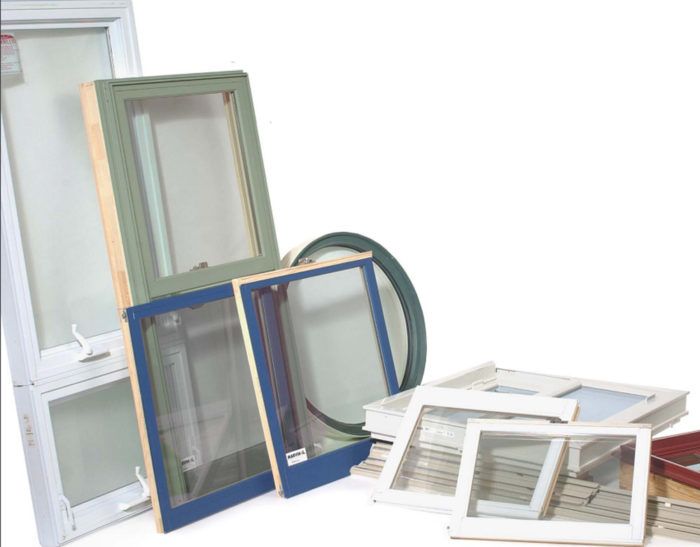 Synopsis: There's more than one way to replace your windows, and the most appropriate system depends on why you're replacing them in the first place. This article explains the types of replacement windows available and discusses frame and sash types. You'll also find information about costs and energy efficiency.
Almost 58 million windows are sold every year, and more than half of them are replacement windows. Thirty percent of the windows being replaced are less than 10 years old, and many are only two years old. Why are so many new windows being replaced? Many fail due to bad installation, but most windows being replaced simply haven't lived up to homeowners' expectations for comfort or durability.
Getting a window that matches your needs and expectations involves a series of decisions and trade-offs. But among the many variables—such as materials, features, and warranties—good installation is essential. A poor installation practically will guarantee failure of even the most expensive high-performance window.
There's more than one way to replace your windows, and the most appropriate system depends on why you're replacing them in the first place. If the old windows are rotted out or show signs of water damage, it's critical to address the cause of the water damage in the replacement. If your old windows are merely cloudy, drafty, or hard to operate, the options widen.
Begin by choosing a type
The simplest, most common replacement window systems leave intact the existing window frame along with the interior and exterior trim. When water damage isn't a problem, these systems offer excellent options, including sash replacement and complete window inserts.
Water-damaged windows indicate a leak and should be removed and replaced with new window units. This scenario entails removing the interior and exterior trim and possibly the siding and drywall. Fixing the leak and properly flashing, air-sealing, and waterproofing the new window are critical to avoid repeating the initial water damage.
Some companies even offer energy-efficient historic reproductions that closely match original windows.
Frame and sash choices: Think aesthetics, insulation, durability
Whichever option you choose, you have to decide what materials best fit your needs. If you like wood windows but don't like scraping and painting every 10 years, exterior cladding of vinyl, fiberglass, or aluminium is an excellent choice. They're all durable and require no painting. Window manufacturers offer aluminium cladding in up to 50 stock colors with custom-color matching, whereas vinyl and fiberglass cladding are generally available in white and beige; fiberglass can be painted. Keep in mind that you can step down in price by choosing all-vinyl windows. They can be up to 40% less expensive than comparable aluminium-clad wood windows.
Because the frame and sash can make up almost a third of a window's total area, their materials play an important part in both comfort and durability. Insulating capacity (measured as U-factor; lower is better) is important in cold climates; in hot climates, keeping heat out of the house takes precedence. Because radiant heat is much more powerful than other forms of heat transfer, it's more important to keep radiant heat out with low solar-heat gain coatings than to focus on U-factor.
For more photos and details on replacement windows, click the View PDF button below. 
View PDF