Improved hole-saw performance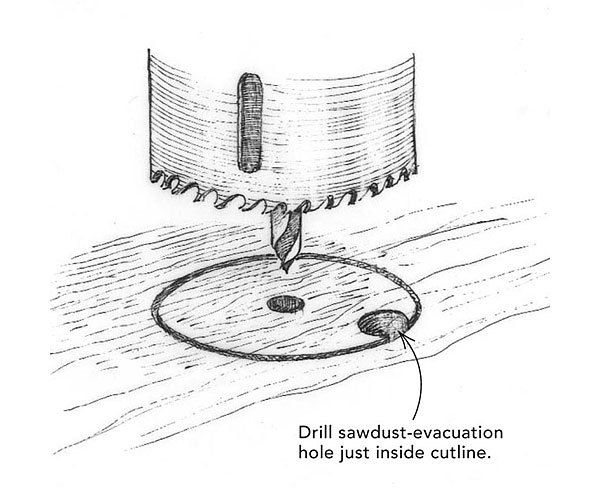 Hole saws are great for drilling large, fairly clean holes in wood, but they can be frustratingly slow. This simple trick speeds up the process and reduces a hole saw's tendency to bind. Simply drill a small hole tangent to the inside of the actual hole. This evacuation hole acts as an exit for the sawdust, so it doesn't clog up the sawteeth at the bottom of the cut. For horizontal cuts, drill the evacuation hole at the top side so that the dust falls out of the cut and into the pocket.
This method eliminates the need to pull the saw out of the hole repeatedly to remove the burned-on chips from the teeth. It also reduces binding and makes the round waste plug much easier to get out of the saw after the cut.
Gregg Roos, San Francisco, CA