How-To
Framing a Staircase
34 steps to building cut-stringer stairs.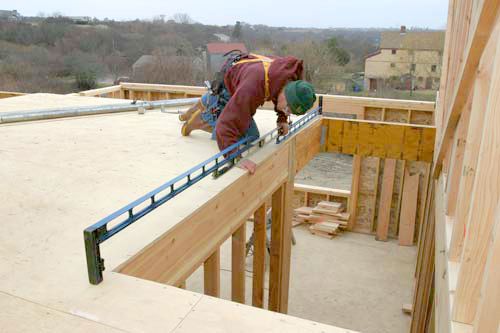 Stair construction can intimidate even the most seasoned carpenters. There are lots of ways to build stairs. But regardless of the method you choose, every set of stairs requires the same basic approach to get from one floor to another safely, comfortably, and legally.
In this photo slideshow, Fine Homebuilding author John Spier takes you through the steps of building a set of stairs. The process begins with figuring out the exact size and proportions of the staircase. Use the drawing below to get familiar with the basic parts of a stair and the formulas used to calculate the two key variables — rise and run. Once you've determined the rise and run, you're ready to start.
For more on framing a staircase, read John's article "Strong and Simple Stairs" in the April/May 2005 issue of Fine Homebuilding (#170); or see Michael Maines' article on calculating rise and run, "2 Rules for Building Comfortable Stairs. For a look at how to fabricate a classic set of housed-stringer stairs in the shop, see this article by Andy Engel.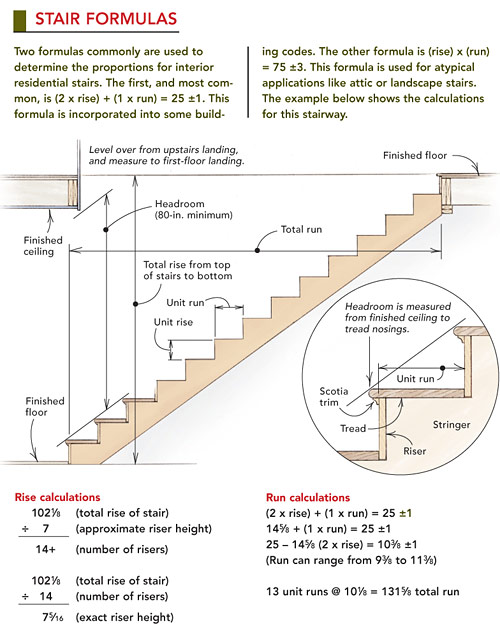 Photos by: Roe A. Osborn; Illustration by: Dan Thornton