Design
Porches with Personality
Whether your porch is for shelter, relaxation, or reflection, a world of design choices await you.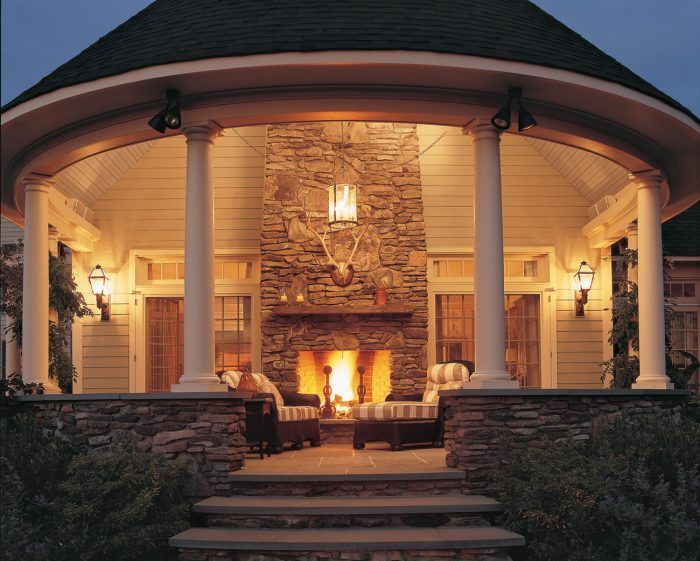 The porch is a place to unwind from a hectic day, to chat with the neighbors, and to enjoy the mist of a torrential downpour without getting soaked. While porches evoke a sense of relaxation, reflection, and informality, they also express the design sense of the artisans who create them. James M. Crisp and Sandra L. Mahoney explore how porches can enhance homes and the lives of the people who enjoy them in their new book, On the Porch: Creating Your Place to Watch the World Go By (The Taunton Press, 2007). Here are a few examples.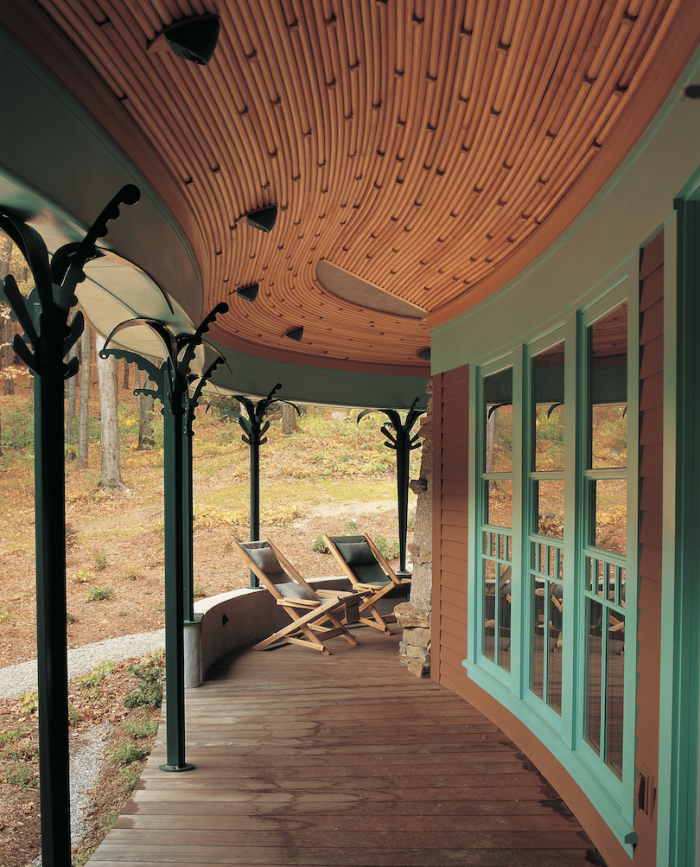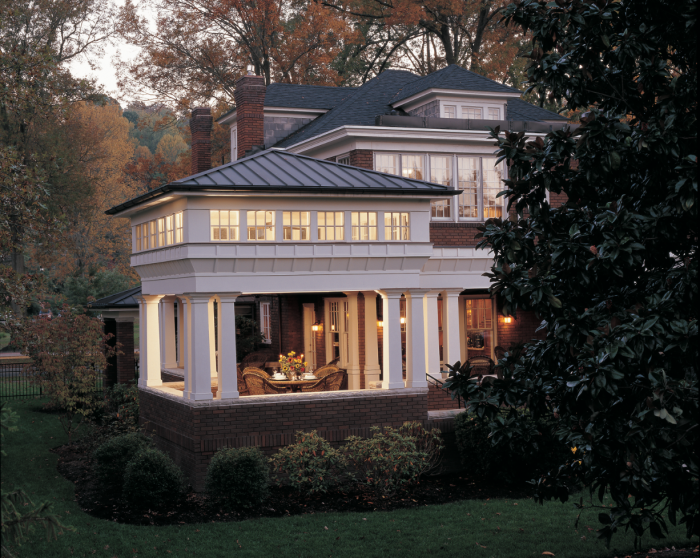 When porch becomes lantern. Capping a porch with a clerestory and a pyramid roof adds up to an outdoor space that becomes a giant beacon at night. The high-ceilinged corner adjoins a deep porch with a more conventional ceiling and a row of fans that ensure a pleasant breeze on even the warmest days.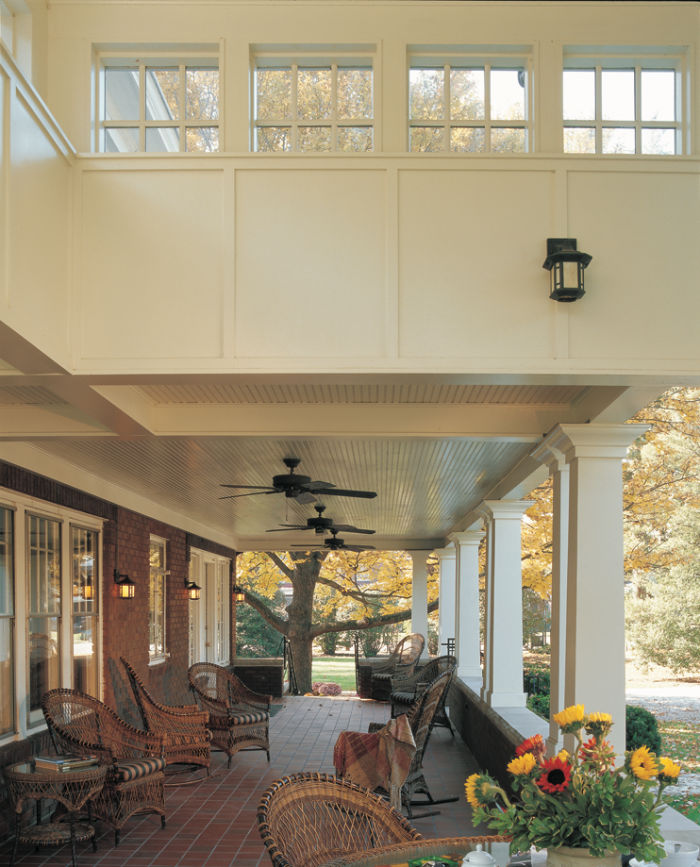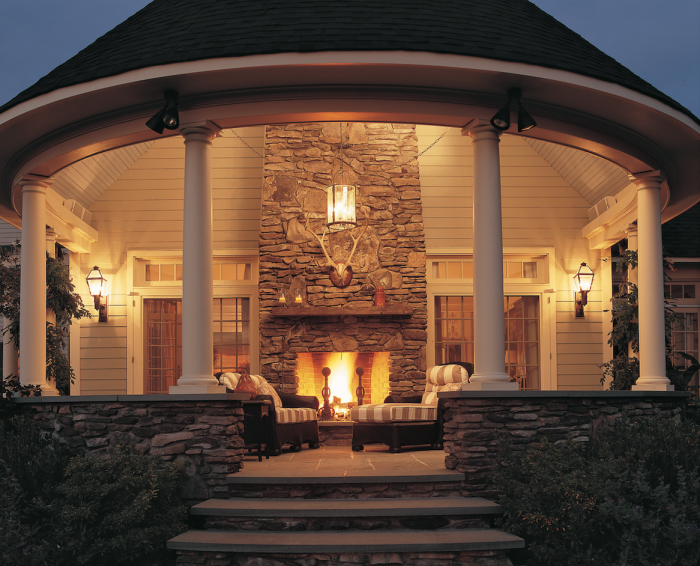 Classic lines, primeval appeal. Part of a farmhouse renovation, this stone porch begs to be enjoyed. Classic columns, traditional trim details, and a symmetrical layout contrast nicely with the rustic look of the stone fireplace, kneewalls, and floor. Shed the rain, and some of the light. An artfully designed shed roof provides an additional measure of shelter from the elements and displays the same gridwork of rafters and furring used for the main roof. A fan of posts supports the shed roof while keeping sightlines clear. Railings would likely need to be added to bring this porch to code.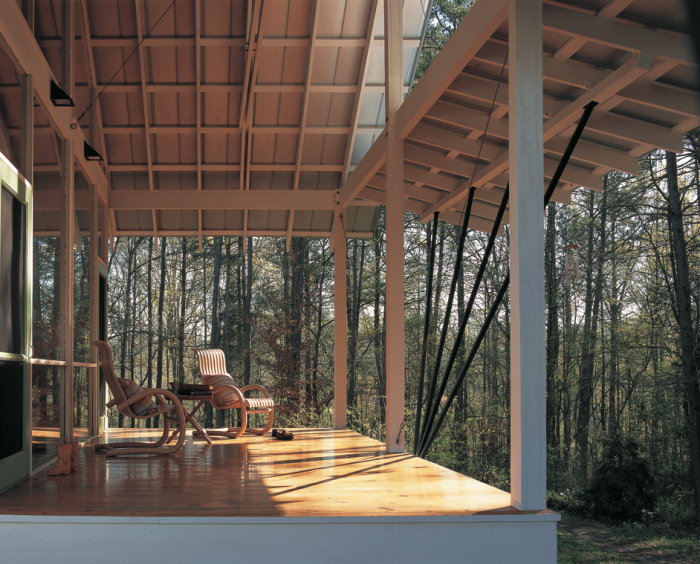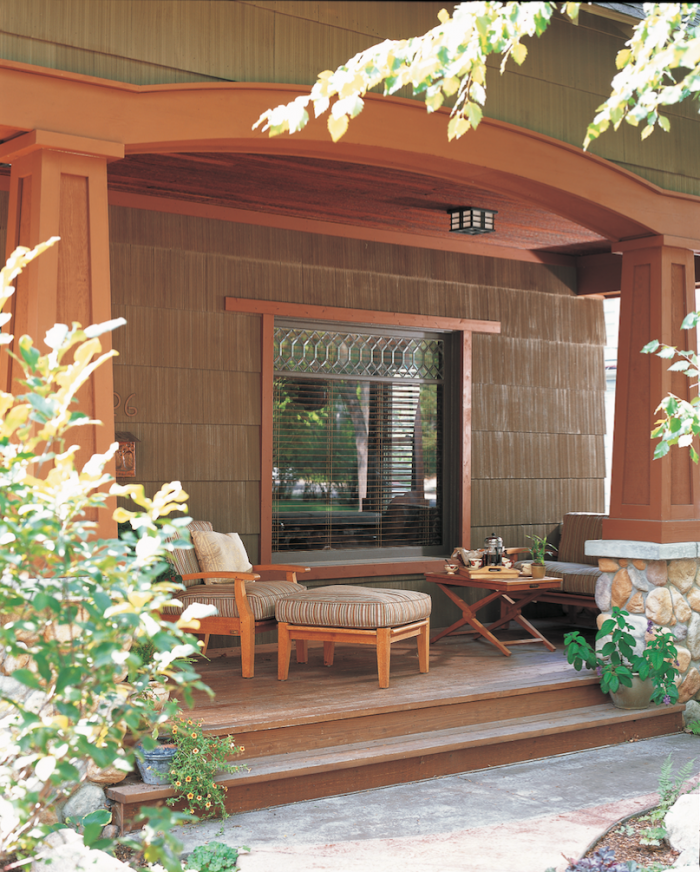 Photos by Rob Karosis, except where noted