Tools & Materials
Attix 12 RDFD XC Shop Vacuum Review
This shop vacuum from Nilfisk-ALTO is a well-designed, easy-to-use workhorse with a soft-start motor and a self-cleaning filter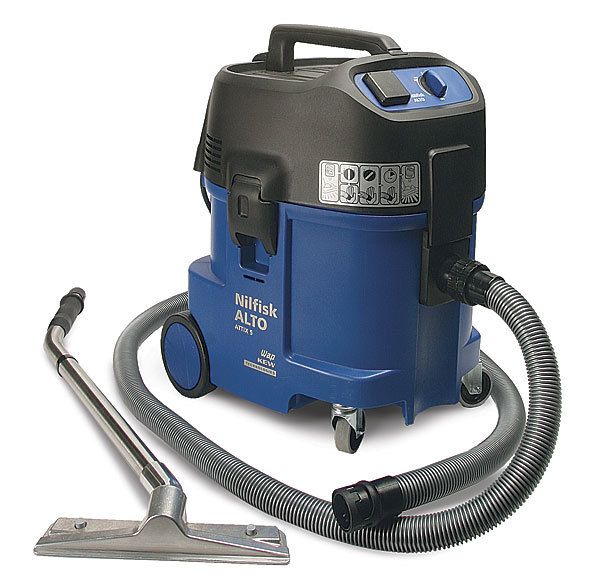 Made by Nilfisk-ALTO, the world's largest manufacturer of professional cleaning equipment, the ALTO/Wap Attix 12RDFD XC is by far the most expensive tool-triggered vacuum we tested. It is a quiet, well-designed workhorse that is mobile and easy to empty.
On startup and in 30-second intervals, the vacuum cleans alternating halves of its massive filter with streams of air, eliminating the need to clean the filter manually. This ensures that it functions under optimum power at all times. It has variable speed control, which allows its amperage draw to be set between 5 and 10 amps. For additional circuit protection, it has a soft-start motor.
This vacuum works very well, but for basic carpentry needs it is too much machine for too much money.