Tools & Materials
Turbo II Shop Vacuum Review
This 9-gallon shop vacuum from Fein is compact, easy to move around, and extremely durable in design and construction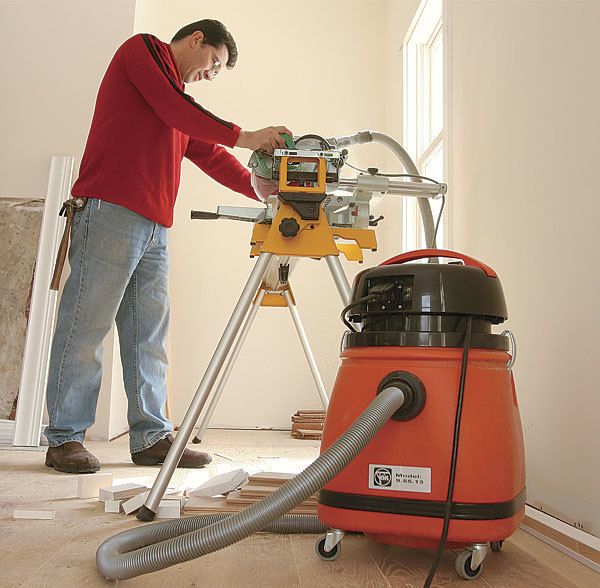 Of the tool-triggered shop vacuums tested, the Fein Turbo II was the quietest. It is lightweight enough to carry up and down a flight of stairs, and its strong metal latches and casters add to its durability. It lacks a drain or a water tank, however, and trying to dump water or other fluids straight from the vacuum is a strenuous and messy chore.
The Fein Turbo II doesn't have an internal filter-cleaning system, but cleaning the filter is not difficult. When you remove the top, the cloth-bag filter remains snug against the rim of the canister, providing access to the clean inner surface of the bag. A variety of filter options are available that make this vacuum suitable for the collection of most any type of debris. HEPA filters are also available.
The accessory kit contains a filter for water pickup. It also has a floor nozzle with a foot-activated switch to retract an integrated brush. This allows you to move easily from hard to carpeted floors without changing nozzles.