Tools & Materials
25476-301G One Tooth Hole-Saw Kit Review
This hole-saw kit from Lenox includes three saws and a diamond file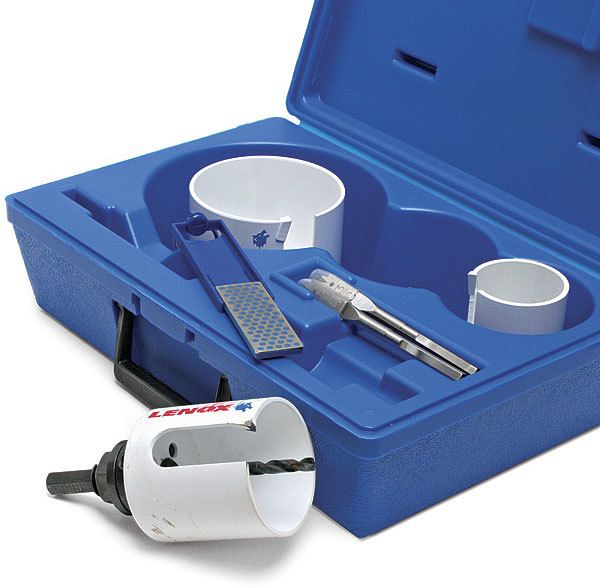 Every so often, a product comes along that makes my life easier. Take, for instance, the new One Tooth hole saws from Lenox. I recently discovered them when I needed to drill big holes in pressure-treated deck joists. I didn't have the right-size hole saw with me, so I borrowed the One Tooth from my plumber. By the end of the day, I'd ordered my own set.
They look just like regular hole saws, but instead of having small teeth all the way around, each saw has just one large, raked tooth seated in a slot. The saws cut faster than a self-feeding auger bit, and they throw a clean spray of chips like the ones that come off my wife's lathe, cutting smoothly with no tendency to jam and bust your knuckles or wrists.
Best of all, the tooth makes the waste core smaller than the hole-saw barrel, so it drops out with just a shake. The One Tooth also resharpens easily in less than a minute with the included diamond file.
At $500, this set is a bit pricey (single sizes sold separately), but the saws work so well that I didn't really have a choice. Never again will I need two hours and four Band-Aids to install a dryer vent under a deck.