How-To
Build Like a Pro: Job-Site Chisel Sharpening
Learn how to use a belt sander, a diamond stone, and stropping compound to revive a dull or chipped chisel.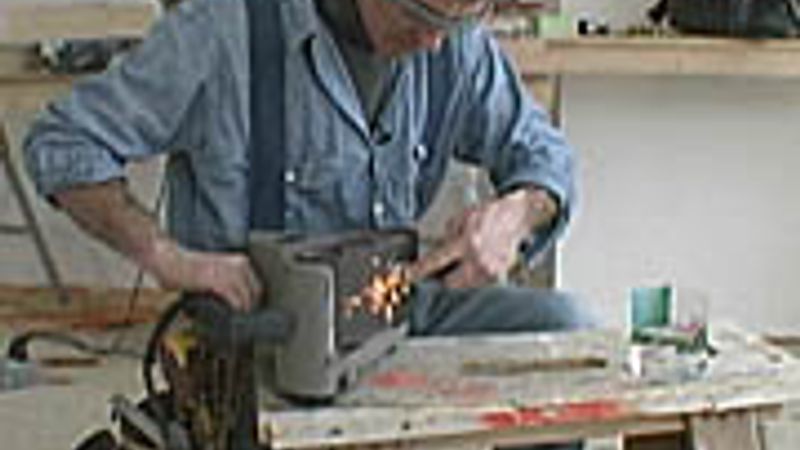 You might get away with using a dull chisel for rough work, but a well-sharpened chisel is simply safer and easier to use. In this video, finish carpenter Tucker Windover demonstrates his method for sharpening a chisel on the job site. The job requires only two tools (a belt sander and a diamond stone) and stropping compound. For a chisel that feels and works like new, sand past the worn edge, make a few passes over the diamond stone on each side, and finish with stropping compound. Tucker also includes a safety note: Ear protection helps, but eye protection is a must.
To learn more about Tucker's sharpening technique, read Job-site chisel sharpening from Fine Homebuilding issue #194 (April/May 2008), pp.106-108.