Design
11 Essential Remodeling Strategies
Before settling on a costly addition, make the most of the opportunities under your existing roof.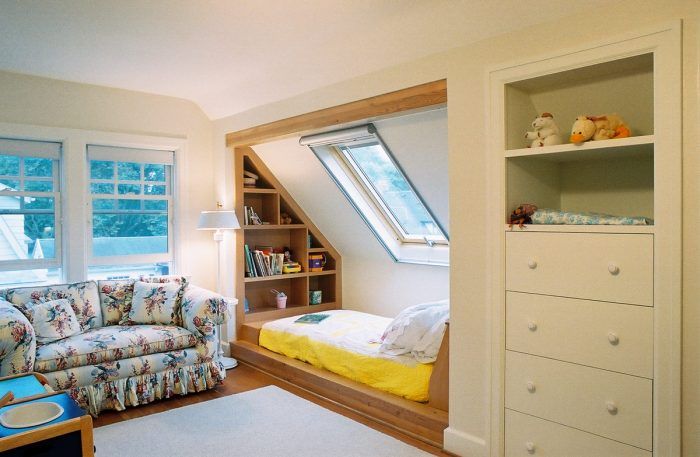 Synopsis: If you think the only way to fix that cramped kitchen or outdated brick fireplace is to add on to the former and demolish the latter, think again. Building designer Keyan Mizani has other ideas (subdivide underused spaces, resurface that unattractive element), and if you're planning a remodel, they're all worth considering. You'll end up spending less while making the most of what your house already has.
Many of us live in houses that need something. They might be cramped, confined, dated, dark, poorly laid out, or all of the above and more. If you live in an older home, it was probably designed and built to accommodate a lifestyle that has long since gone by the wayside.
Like a big Band-Aid, additions are often proposed as the way to heal a house's ailments—and sometimes they do, but not if the core problems aren't fixed as well. If an addition really is needed, designing it in tandem with improvements to existing space can minimize its size and result in a house that functions and feels better. When we work with clients who want to upgrade their home, we focus first on identifying opportunities within the existing footprint. After all, making the most of what lies within is often less expensive and one of the greenest things you can do. The remodeling strategies we typically use are all interrelated, as you'll see in the examples shown here.
1. LOOK AT THE BIG PICTURE FIRST
This strategy is number one for a reason: It's the most important. You don't want to fix one clumsy room only to discover that it needs changing in a couple of years to solve another room's problems.
How to do it right
---
• Consider your future needs and whether the current renovation either can expand to meet them or can be part of a larger overall plan that's accomplished in stages. Combining projects usually shakes loose more space, bringing better opportunities for creative rearrangement of available square footage.
• Rearrange room locations for the best fit. For example, we've seen many poorly placed first-floor baths that act as a plug in a plan that could otherwise feel more spacious and open.
• Subdivide extra large or underused spaces. Perhaps the living room is larger than necessary and can lend some space to form a better entry. What if the underused bedroom next to the kitchen became a family room as part of a kitchen renovation? Can you steal some space from an adjacent room to recess the refrigerator that has always been in the way?
• Design spaces that serve multiple functions. This strategy can free up a good deal of room for use in another part of the renovation. Home offices can occasionally be guest rooms, while hallways can sometimes accommodate a homework or bill-paying station. Stairways might include shelving.
For more photos and remodeling strategies, click the View PDF button below. 
View PDF