Tools & Materials
A Modern California Home Wrapped in Rockwool Insulation for Energy Efficiency and Fire Resistance
The designer and builder of the 2018 Fine Homebuilding House detail why they chose mineral-wool batts and high-density boards for all of their insulation needs.
Sponsored by Rockwool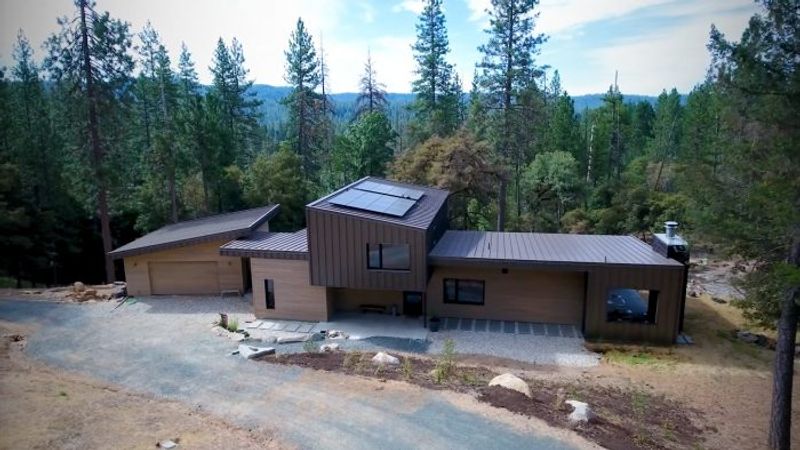 Builder David Good and designer Mela Breen of Atmosphere Design Build have made a commitment to building the most sustainable, healthy, and energy-efficient homes possible. The durable, non-toxic, recyclable fibers that make up Rockwool rigid boards and batts play a big part in making that possible. Dave and Mela discuss how Rockwool rigid mineral wool insulation and unique architectural details reduce thermal bridging throughout their newly constructed high-performance home in the western foothills of California's Sierra Nevada.
The main role of the continuous blanket of stone wool insulation boards underneath their standing-seam metal roofing and siding is comfort, but the non-flammable, mineral-based insulation also adds a good measure of fire protection–a very important feature in this wildfire-prone region. The couple has even been able to use the high-density insulation boards as sub-slab insulation, meeting a need that was once only accomplished with rigid foam insulation. Watch the video above to see the role of insulation in their beautiful net-zero home.