Design
Baking on the go
A baking station that rolls out only when needed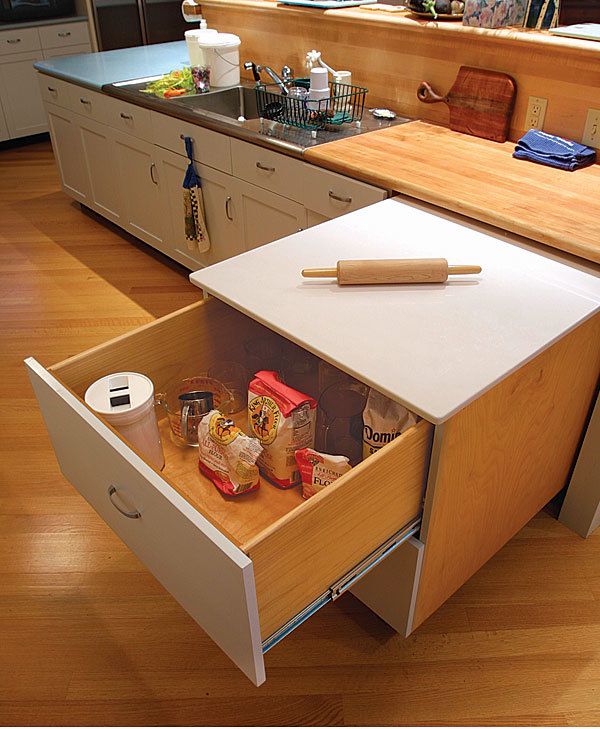 My clients asked me to design a multipurpose kitchen/family room flexible enough to accommodate many tasks, including baking. However, they didn't want a dedicated baking area that would interfere with other activities or overwhelm the rest of the kitchen. A rollout baking station offered the best of both worlds.
We had a freestanding maple cabinet constructed in the same style as the drawer fronts in the rest of the kitchen. It's about twice as large as the other drawers, though, so it provides plenty of storage for all baking necessities. The coolness of the marble top is perfect for working dough. With locking wheels attached to the bottom, the station rolls under the countertop so that it blends in with the rest of the kitchen when not in use and protects the marble from everyday activities.
The homeowners love the flexibility of this design. They can roll their baking station over to the breakfast nook to prepare breads in the morning, over to the stove for multiple batches, or even up to the sink for easy cleaning.
Photo by: Charles Miller