How-To
Patching Holes in Siding
Fast-drying and easy-sanding fillers make this job go much more smoothly.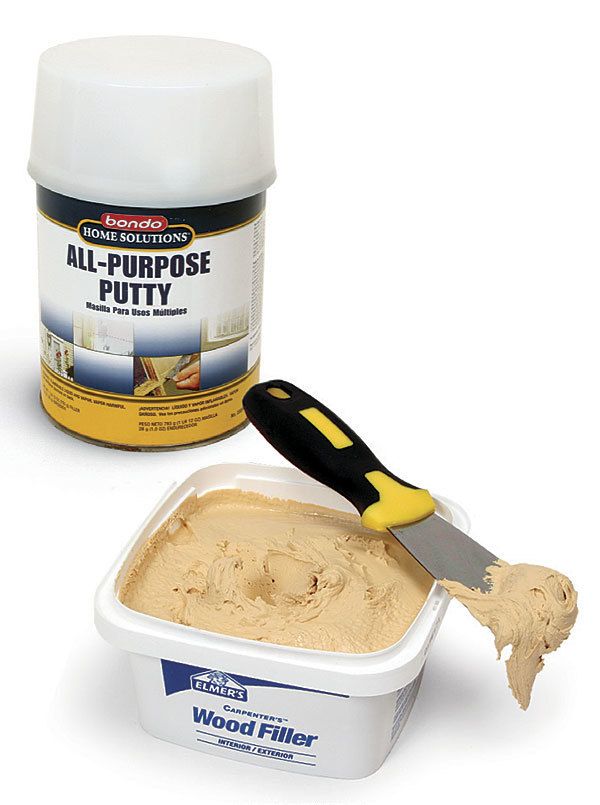 Q:
I'm painting my 100-year-old house. The clapboards are in pretty good shape, but I have some holes and gouges to fill. What type of filler should I use?
Jeff Perlee, via email, None
A:
Tim Leahy, a finish foreman for Kirby Perkins Construction in Newport, R.I., replies: My company does a lot of restoration work, so I deal with damaged clapboards all the time. Because our jobs are often time sensitive, I like products that dry fast enough for me to fill, sand, prime, and paint all in the same day.
For holes up to 1/2 in. dia. or for gouges narrower than 1/2 in., I like Elmer's interior/ exterior Carpenter's Wood Filler (www.elmers.com). It sands well and is creamy, so it works well off the knife. I sand the damaged area to bare wood and spot-prime the holes to seal the old wood; then I force in the putty. Deep holes and gouges might require a second application. Although the product claims to be shrink-free, the filler occasionally shrinks slightly as it dries. I sand and reprime the area once the filler dries.
For holes and gouges larger than 1/2 in., I reach for an epoxy filler or Bondo (www.3m.com), which is a polyester compound. Bondo doesn't adhere well to paint or smooth surfaces. Before I apply it, I sand an area to bare wood about an inch around the repair. If the hole or gouge is deep, I also carve out small crevices with a chisel or putty knife around the perimeter of the repair. This gives the filler more area to cling to. I fill the hole, then sand the repair with a random-orbit sander to smooth the surface to level.